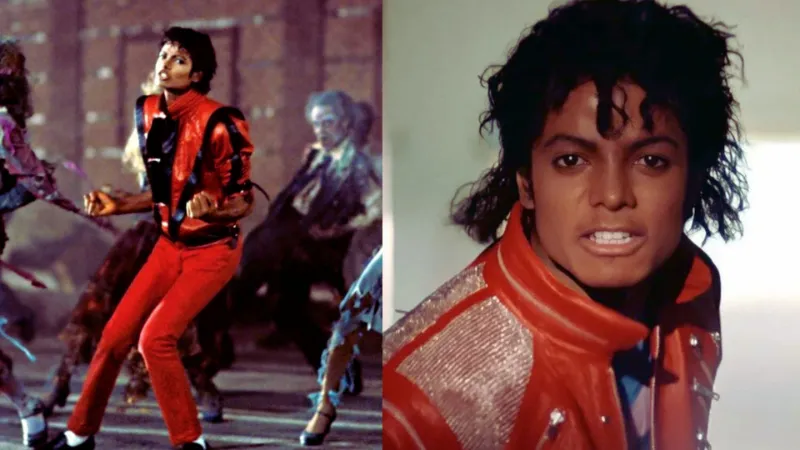 Michael J. Jackson was everything extraordinary as an artist, and while his timeless music with trademark dance moves have been a great part of his influential position in pop culture, the performer's innovative music videos made him more phenomenal.
Also, you may check MJ's top 10 popluar songs
These visual representations of his records have been state-of-the-art creations, and yet another of Jackson's record-setting contributions to the history of American entertainment and the world at large as the greatest musician yet. Among the dozens of videos that he created, this article has a curated list of his 15 best which are ranked based on their visual experience, directorial and artistic efforts.
1. Thriller
Regarded until forever as a pacesetting masterpiece for visual creations, the almost 14-minute long film was released in 1983, and almost 40 years since then, "Thriller" still takes No. 1 on lists of the greatest music videos of all times. Directed by John Landis, the Grammy award winning production continues to live out its legacy as the video which changed music scene.
Check: Top 15 Most Popular Pop Singers in the World 2023
2. Bad
Inspired by the 1961 "West Side Story" movie, the "Bad" music video gives the narrative of a schoolkid who returns from his school, but struggles to fit into the old ways of his neighborhood friends. Jackson's appearance in the iconic visual further added to its significance as his outfit is regarded as a huge influence on 90s fashion.
3. Smooth Criminal
Packed full of cinematic crime scenes, an amazing display gangsta theatrics, and the famous highly-intriguing 'Anti-Gravity lean' dance move, this video stands as another artist's extraordinary imagination. Combining his perfection-driven ideas with director Chilvers' mastery, MJ's "Smooth Criminal" video stars as the nucleus of the singer's "Moonwalker" compilations.
Check: Top 10 Most Popular Male Pop Singers of 2023
4. Beat It
Written and directed by Bob Giraldi, this was one song video which took the world by storm. Featuring the king of pop and dance himself donned in his iconic red jacket, "Beat It" is a fascinating plot of advocating peace against violence and machismo, bringing together Crips and Bloods – two rival gangs from the streets of LA.
5. Black or White
Popular for being the singer's one of most controversial videos, "Black or White" emphasizes racial tolerance as the popular star himself performed the crotch grabbing dance moves. Featuring dancers from different nationalities, the production uses techniques like morphing for actors in the video, giving the audience a glimpse of revolutionary technology.
Check: Top 30 Most Popular Pop Singers of All Time (Live Performances)
6. Ghost
This horrific ghost-themed short visual directed by Stan Winston is a spin-off of the original 40-minute long mastermind collaboration between the king of pop and award-winning author, Stephen King. Here, Jackson shows off his masterful acrobatics alongside a host of eerie creatures.
7. Earth Song
Through the lens of Nick Brandt's directing skills, and our music maestro's enthralling artistry, we journey through burning forests and poached animals across Croatia, Amazon, Tanzania and New York. The music video stands as a wake-up call for inhabitants of the earth to save it from final degradation.
8. The Way You Make Me Feel
A 1987 LA-produced short film, "The Way You Make Me Feel" puts the Indiana-born musician in a new light for the audience, as the gyrating Jackson endeavors to gain the attention of his unyielding love interest, Tatiana Thmbtzen. It's all smiles for the lover boy at the end as they both share a sweet embrace.
9. Remember the Time
Arguably one of Michael Jackson's most iconic works, this music video takes us back to the ancient times before the Egyptian Pharaoh, played excellently by Eddie Murphy. Directed by John Singleton, "Remember the Time" goes down in history as an elaborate 'star-studded' production.
10. They Don't Care About Us
MJ, in his words describes this record as "a protest kind of song…" and the Brazilian version  depicted fully, the singer's call for upholding civil rights for marginalised individuals across the world. While it was not the easiest to direct, the music video, which has over one billion views on YT, was quite controversial as it revealed the region's culture to the world.
11. In the Closet
Here, Jackson spins his furious acrobatics around for a sensual dance with Naomi Campbell, showing us the music master's 'energy in a new way" according to the director, Herb Ritts. It's no wonder that the visual is regarded as MJ's most sexually-charged performance ever.
12. Jam
Featuring two legendary performers from different field – Jackson and Jordan learning each other's crafts, the visuals for the 1992  production takes us into the immersing worlds of  the similarity of dance to basketball. This led director Kellogg to describe the act to Rolling Stone of players as "… just dancers running around … before a large audience of pumped up fans."
13. You Rock My World
The lead single off his tenth studio album, Invincible, "You Rock My World" shows us the hat-wearing dancing MJ against a gang, led by Michael Madsen, while trying to woo Kishaya Dudley, a new lover. This production was the pop legend's debut into the 21st century and it's an NAACP award-winner.
14. Scream
Off the legend's ninth studio album, "Scream," a fusion project between Janet and the singer is notable for being the most expensive music videos of all time, with about $7 million dollars spent. The 'futuristic' masterpiece represents the duo's reaction to MJ's struggles with public criticism and the media.
15. Leave Me Alone
Recorded in Los Angeles, the "Leave Me Alone" MV is another of Jackson's media-critical records, where it features reels of the singer's career and the backlash from tabloids. The Grammy award-winning video was deemed a great reflection of the entertainer's life and public image.
Read More:
Top 15 Most Popular Female Singers in the World 2023
15 Most Popular Female Pop Singers of All Time
Top 10 Most Popular Pop Singers from 1980s
Top 15 Most Popular R&B/Soul Artists of 2023

Let us know which one is your most favorite MJ's music video in the comment below: