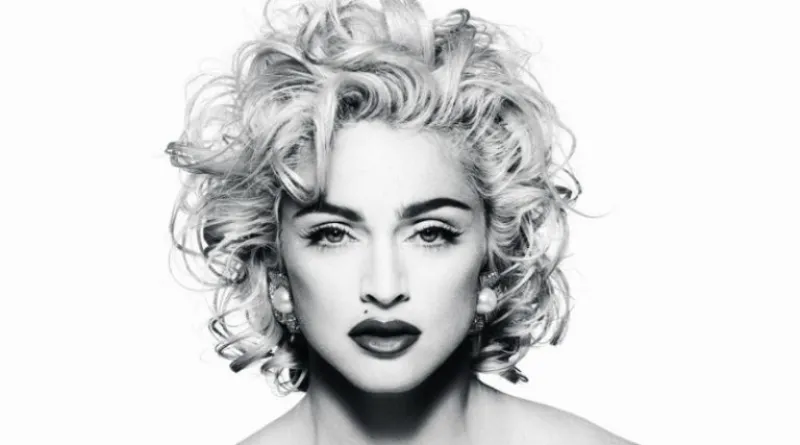 With the vibes and youthful exuberance that characterize pop music, it's no surprise that the category is one of the most prominent in mainstream music. From its advent in the mid-50s to the present, generations have witnessed the emergence of a thousand and more artists dominating the scenes.
While the rise of female artists was not as immediate, it is quite revitalizing to watch the strength of feminine contributions to modern pop. This article has curated for you, a list of the top 15 most popular female pop singers of all time.
Check: Top 100 Pop Songs, Top 100 Pop Albums 2023
1. Madonna
Her influence supersedes the regular — she's not just Madonna, the musician, but a figure of revolution since the days of 20th-century American music. With the advent of the pop icon in the late 90s, M. Louise brought along not just a chart-topping and historic career, but a change in trajectory for several generations following hers. With reference to existing records and the performer's achievements, it is quite easy to corroborate claims of the singer being the greatest among female entertainers across the world. Apart from spawning numerous awards and chart records, Madonna remains the best-selling female artist across the world.
2. Mariah Carey
Not many singers can conveniently hit that top note on the 5th-octave floor, and here's why the world can never get tired of Caray's unique voice. Now, the talented songster is not only celebrated for her incredible vocals or superb Christmas classics but because the NYC-born musician actually leads among the best-selling female singer around, while maintaining her title as the highest-charting female singer! The Hall of Fame inductee is also a 15-time Billboard Award winner among more remarkable achievements. Her record-breaking 19 No. 1 hits on the Hot 100 charts stand as indelible proof of the superstar's excellence.
3. Whitney Houston
Whitney was nothing short of a full bundle of vocal talent – the voice of a thousand generations! For the popular American sweetheart, it was from church to the charts. To date, the Newark-born artist remains one of the greatest vocalists that the world has seen, with an evergreen legacy. Her reign in the pop music scenes not only popularized black music but also advanced the level of feminine involvement in the industry.
Her status as one of the world's most influential people stems from her remarkable years in entertainment, as an extraordinary singer, and a film star. With 28 Guinness World Records alongside her reign of Billboard No. 1s, Houston remains, without a doubt, a leading global act, even after death.
4. Aretha Franklin
Combining her experience in gospels with secular music, Aretha metamorphosed into an award-winning, highly revered, and celebrated soul singer. The 18-time Grammy winner reigned supreme for over 60 years, with a voice that never ceased to fascinate and entertain millions of people across the world.
An incredibly talented singer, Franklin not only stands as a multiple-time Hall of Fame inductee, but she lived through an extremely successful career with more than 75 million of her records sold out, and numerous hit singles ruling the United States Billboard 100.
5. Celine Dion
Prior to her big-time recognition on a global scale, Celine Marie had stirred up a phenomenon in her own French-speaking province — Quebec, Canada. Now, the Charlemagne-born singer is not only one of the world's best bilingual singers, but she is the most successful Canadian artist in record sales. While her excellence as a musical icon remains undisputable, it is even more mesmerizing when you learn of the songster's influences in other spheres, including her status as a fashion killer, and a thriving businessperson. Dion Caludette has not just been impactful to her management, but to a large populace of the globe.
6. Britney Spears
Spears practically burst into the scenes in the 90s and blew it up with her multiple-platinum certified and award-winning debut studio album, Baby One More Time. Now, this wouldn't be such a big deal if the singer hadn't been a teenage actress whose entry revolutionized her chosen music category. Dubbed the Princess of Pop, Britney Jean's early years of success as a singer was defined by noteworthy praises for her influence in the world of pop and the rise of more youngsters in the genre. With more than a million records sold in the United States and a whopping 100 million on a global scale, the musician remains one of the best talents in the industry has got.
7. Beyoncé
That one all-time record breaker herself — Grammy's most decorated artist at number 32, and the queen of Rennaissance. Beyoncé Knowles-Carter has got inarguably, one of the most influential names in the world. The amusing fact about the incredible performer is her versatility in switching characters, genres, and recording creativity. For Bey, the charting hit singles come naturally, alongside her effortless groundbreaking records. Almost three decades since she first appeared and with over 200 million sales, the Houston-native entertainer continues to prove that she's got the crown!
8. Taylor Swift
What has Taylor of Pennsylvania not tried her magical hands at? For almost two decades since 2004, this multi-talented entertainer has shown the world what exactly it is to make music in different flavors, defined by the singer's incredible versatility. Not only does she hold eleven No. 1 album hits on the US Billboard 200, but the Fearless superstar has also successfully set and broken records throughout her almost 20 years as an artist. Among is the vocalist's highest-grossing tour in the United States back in 2018.
9. Ariana Grande
Ariana practically switched from 'Cat Valentine' to that tremendous singer that we've come to adore. From Yours Truly to Thank U, Next, and the most recent Positions, this Stage queen has no doubt shown what it means to be a pop diva! Even more amusing is the fact that Grande has broken the threshold of bagging 20 Guinness World Records in her name. Her vocal versatility stays a high resource for the performer, as she's proven in her certified albums and charting singles. With no less than 90 million records sold, Ariana has hit the status of the world bests in a little over a decade.
10. Diana Ross
From being The Supremes best girl, Diana switched into an 'only me' adventure, bursting into the scenes with her terrific albums and spawning top chart singles from each. The singer, following her consecutive years of success in the early 70s, made sure to stop over at the film acting bench and that was how we got the multi-talented Diana Ross's voice blasting through our speaker and her beautiful face gracing the screens. At almost 80 years, this veteran performer is still at her A-game, taking us along her award-winning and high-selling entertainment career.
11. Tina Turner
With Tina of Tennessee, it was an otherworld experience for rock lovers. The singer had been, in the early years of her career, actively performing alongside her partner, Ike before stepping up to solo entertainment. Turner's success as a stand-alone musician began not too long into her advent – sweeping the charts with her "What's Love Got To Do With It" single in the 80s. An astounding and enthralling stage queen, the Swiss superstar has got one of the biggest-selling music careers in the industry, with a record of more than 100 million sales, alongside an array of the globe's most prestigious awards.
12. Lady Gaga
Stefani Joanne, the musical revolutionist from Manhattan, NY is no doubt one of the best female faces you'd love to see perform. And, it isn't just because she's got such an incredible pop career or a pretty face, but because she's Lady Gaga! That one artist has carried her pop queen vibes ever so elegantly, with her tasteful artistic creations. Respected for her theatrics and killer fashion looks, Gaga has successfully stayed afloat in her over a 20-year career. A recipient of thirteen Grammys, 18 MTV VMAs, and sixteen Guinees World Records, among others, singer Germanotta has evidently paid her dues and has more to receive.
13. Shakira
Spanish superstar, Shakira Isabel is one of those names that millennials cannot forget for a while. From her teen idol stage, the Colombia-born artist gained immense influence performing as a Latin artist, making her one of the early musicians that popularized the language globally. While she is the Queen of Latin pop, Ripoll remains one of the world's most powerful female celebs, with her early influences in her radical performances, as well as over 85 million record sales figures.
14. Adele
With every new era, this singer arrives with a blast and gives listeners that jolting Adele effect! From her debut 19 to the most recent 30, the British vocalist has proven that no one beats the queen of eras when she pops out from her hiatus. Not only is she one of the world best selling artists with her million-selling record copies, but the English musician has also earned her place numerous times on the United States Billboard Hot 100 with her top-charting and incredibly popular singles. Apart from being the multi-award-winning icon that she is, the skilled singer is famous for the heavy and soulful renditions of her compositions, giving her a top seat in the 'soul' genre.
15. Christina Aguilera
Getting into the game as a growing artist back in 1993, Christina Maria was one of the few teenage performers who rocked the music stage from the mid to late 90s. Building upon her early recognition, the singer's influence increased in the early 2000s with astounding success from her records, out of which she has now successfully made over 90 million sales.
An award-winning musician with stunning versatility in vocals, television, and film, Aguilera takes the seat among Hollywood's top revered thespians and continues to impact the American scenes and the globe at large with her undaunting ideals of revolutionary entertainment.