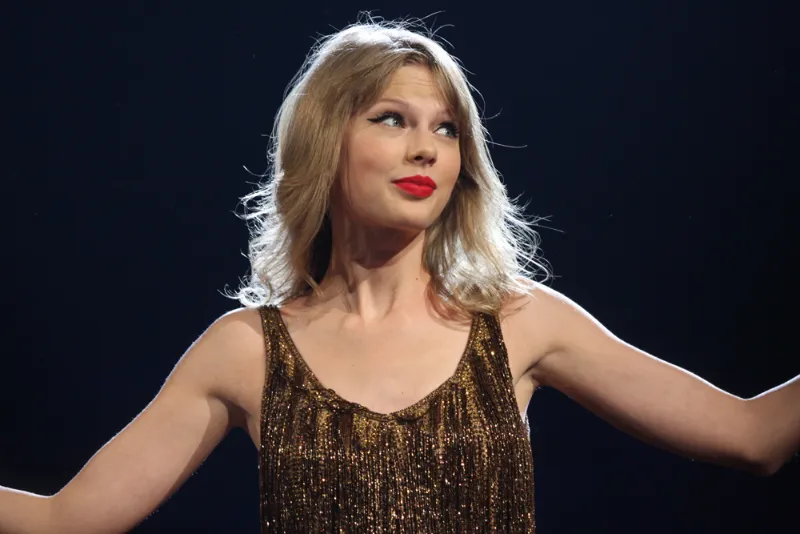 Pop stars have got some of the big names in American and World entertainment. We frequently see more artists in this genre pop up and start leading. However, there are some of these talents who have maintained success from inception until the present year. This piece reveals to you the top 15 most popular pop singers of 2023.
1. The Weekend
At album number five, with evidently more Billboard No. 1s to come, Abel Tesfaye has built a brand to be reckoned with in the entertainment industry. He has become prominent for his alluring vocals and versatility in swapping genres, with prominence in pop. Right from the first day of the year, the artist has opened up another long list of achievements for his career, including his Spotify records of over 3.4 billion streams on "Blinding Lights" and 100 million listeners per month, while subtly releasing yet another promising project, Live at SoFi Stadium in March 2023. Talk about kickstarting the year on a great note with this Ontario superstar. Per Guinness World Records, The Weekend is the most popular singer right now because of his unbelievably sturdy Spotify records.
2. Miley Cyrus
In January, Miley dropped "Flowers" off her eighth studio album, Endless Summer Vacation upon us and nothing prepared listeners for the level of crowd-puling attraction that single record gave the Franklin-born songster. Apart from landing the singer her second Billboard Hot 100 number and ruling the charts for about six weeks at that spot, this single also stole the top spots in more than 35 countries worldwide and crossed over 96 million Spotify streams within a week. Cyrus no doubt came into 2023 prepared to set records straight, and we're all for the "Wrecking Ball" star to make it another big year.
3. Taylor Swift
Picking up yet another Grammy for the bag in February, Taylor once again reminds the world why she's one of the best in this game. The singer who had released her latest chart-topping No. 1 album, Midnight set records again by sweeping the top spaces on the Billboard Hot 100 with singles. The Fearless songster is set to take us yet again on a Swift ride with her upcoming 'The Eras Tour' which has already set the record for the most concert tickets sold by an artist in a day, with more than 2 million purchased! What better way to kickstart a big year with this queen of charts!
4. Adele
London singer-songwriter, Adele Laurie has always been a sweetheart to many, with her all-time classics that never fail to hit home. Since releasing 30 in late 2021, the "Easy On Me" singer has recorded accomplishments that reinstate her as a pop superstar. Alongside her 16 Grammys, the crooner is also an honored recipient of awards from Oscar, Golden Globe, Emmys, and the BRITs, which are some of the world's most prestigious award institutions. The UK-best selling artist, with her multiple cross-country No. 1 albums keeps setting the pace with her records, and as we wait for yet another blockbuster project from the musician, you can sip your tea while watching the pop star bag up more accolades in the year 2023.
5. Sam Smith
With an already fulfilling time as an entertainer, recent times in Sam's Smith career promise an even more incredible future to look forward to. His hit single "Unholy," off the UK chart-topping and high-selling album, Gloria not only increased the singer's fame in the past year, but it already has the singer set up for a big 2023. This is because it opens up the year with a number of firsts for him. Among others is his famous record as the first non-binary artist to grab the accolade for Best Pop Duo Performance alongside his transgender partner, Petras, as well as a first No. 1 on the Billboard Hot 100 with almost one billion streams on Spotify.
6. Beyoncé
When Beyoncé Knowles is ever not the brilliant performer who makes the list of pop's most popular? The year has already begun with the Queen setting records and making history like it's as easy as pie. Bagging Grammy number 32 in February, "Halo" singer has earned herself the institution's most decorated artist. Following the history-making night, Bey has gone on to snatch yet another BRIT award for her "Break My Soul" single. This is coming after her seventh studio album, Renaissance landed on the Billboard 200 chart back in 2022, and went on to open 2023 with her $24 million for one-hour concert in Dubai. The year has only just started for the Texas-born superstar, as we've got yet another World your coming up, running through May to September.
7. Harry Styles
For British native singer, Harry, the year has started on a great note already. After picking up his Album of the Year Win at the 2023 Grammys, the "As It Was" star proceeded to even win bigger at the BRIT Awards, taking home four titles and trophies, which are all four of the categories that the artist was nominated in. Edward Styles, since his X Factor appearance had been one to look out for, and now, a decade and more years later, this England-born singer-songwriter might just have surpassed our expectations. The TV/Film star has got one big year before him and it's just right that he rejuvenated it all with that Artist of the Year Win.
8. Shakira
Since 1990, Shakira Isabel has maintained relevance with her presence in the entertainment arena, reining with over 85 million sold records. Amongst serving as a talent coach, show performances, and single releases, the Colombia-born entertained has consistently been recognized in numerous award categories for her works. Recently in early 2023, the vocalist landed the title of the first artist to earn multiple global No. 1 hits on the streaming platform, Spotify. Just when you'd want to ask if the "El Dorado" singer still makes incredible music, she brings in her upcoming twelfth studio project, to be released later in the year. With initial wins and the upcoming album coming up, it's safe to say the year is looking good for the Latin music star.
9. Pink
While we look forward to the upcoming tour with Pink, we've not even recovered yet from the singer's studio album 9, Trustfall, released in February. Appearing at No. 1 in almost seven countries including the UK and Australia, the album also made it to number 2 on the US Billboard 200. As the three-time Grammy awardee prepares for another fulfilling year, you should look out for her at the 2023 iHeart Radio Awards, where the Beautiful Trauma star will receive even more recognition in reverence for her influential and successful career.
10. Doja Cat
Amala Dlamini, pop's own badass "Woman" rapper is no stranger to many. Since the singer's break with "So High," it seems like we just can not get enough of Doja's music. Spawning some of the hottest hit singles in the industry, the LA-born entertainer has got herself working with big acts, further increasing her influence as a leading songster in the genre. Alongside her Grammy win in 2022, the Hot Pink musician has also been awarded by Billboard, the AMAs, as well as MTV VMAs, among others.
11. Charlie Puth
31-year-old New Jersey-born singer, Puth has in over one decade shown the world the quality stuff that he is made of. From his multiple certified and UK top charting single, "Marvin Gaye," the singer has consistently doled out hits including his collab with Selena, "We Don't Talk Anymore," as well as his most recent project, Charlie. With a live experience tour on the way for the Voicenotes star, this talented vocalist has no doubt got a massive income turn in coming for him this year.
12. Selena Gomez
Since her time as a young star, whether appearing on television or from studio music releases, Selena is one artist that would forever maintain her popularity status in the pop scene. For more than 20 years, the talented singer has entertained with her all-time classics, while making big moves as a movie star. Despite attachments to major feuds in Hollywood, the Texas-native entertainer turns in her best to the admiration of her expectant fan base and lovers across the world. Alongside her about 15 Guinness World Records, as well as multiple nominations and awards, Gomez remains a lead act in the industry, even until 2023 as she stars in the Emmy-nominated series, Only Murders In The Building.
13. Post Malone
In February, Austin Richard, popularly known as Post Malone joined other talented pop artists to give an accolade-worthy performance at the NBA All-Star game for his multiple No. 1 charting single, "Rockstar" with 21 Savage. From here, we're once again reminded of the artist's proficiency in the entertainment scenes. With his ongoing 2022/2023 'Twelve Carat Tour' in promotion of his fourth studio album, the singer has got the potential of making this year a big one.
14. Rihanna
Even if we were about to forget how electrifying Rihanna's performances can be, her performance at the 2023 Super Bowl Halftime Show in February has jolted our memories. Since her big comeback with "Lift Me Up" in 2022, we've had the multiple platinum-certified megastar artist and second-best-selling female artist keep her name on the lips of many across the world. Still leading in the beauty industry with her Fenty Beauty brand, it's really no surprise why Rihanna would remain one of pop's most popular artists even in 2023.
15. Lady Gaga
With about 170 million records sold, alongside more than 350 award wins and influences as a multi-talented entertainer, Lady Gaga is no doubt one of the biggest and most popular pop singers around. Taking the title of the highest-grossing female artist from her 'The Chromatica Ball' tour, Germanotta, the singer also got her "Hold My Hand" single nominated for the 2023 Oscars In the Best Original Song category. The artist has reigned for about 22 years as one of pop's leading queens, and her versatility in music, vocals, and performances contributes to the singer's status.