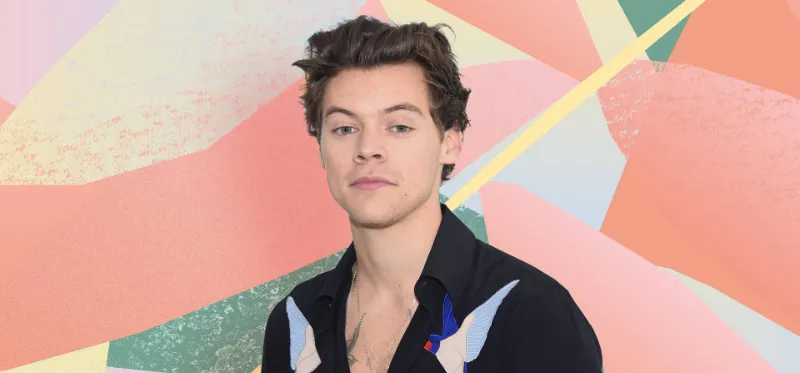 Spanning across pop, reggae, country, or rap, artistic male singers have been on the rise, and are dominating the music scenes. This is an appraisal of the top ten most famous male singers in the pop genre as of 2023.
1. The Weekend
The Weekend, "Starboy," with a devoted fan base needs no introduction to most. His records have been well-received by fans and critics alike, with many praising its experimental sound and depth. The singer has numerous singles, some of the recent which include "Blinding Lights," and "Save Your Tears." These hot tracks have earned him numerous awards, including awards from the Grammys and BMAs. The Canadian star's influence as a multi-genre specialist has again been established with his releases, including Billboard Top 10 "Take My Breath" in 2022. Abel Tesfaye has made an unbelievable record reaching over 100 million on Spotify. This feat, surely makes him the most popular male singer of 2023.
See: Top 15 Most Popular Pop Singers in the World 2023
2. Ed Sheeran
In 2021, Ed Sheeran released his highly anticipated album Equals. The album features a mix of his signature acoustic sound and experimental tracks. The lead single "Bad Habits" has become popular and landed a Billboard chart no. 1 and also tops the charts in various countries across the world. With the recent award for Songwriter of the Year presented by the BRIT Awards, one can appreciate Edward's dexterity and artistry in producing soulful records for listening.
3. Harry Styles
Harry Styles, the cheeky green-eyed brilliant superstar, released his third studio album, Harry House, in 2023. This features hit singles that made it to the top 10 of the Billboard Hot 100 chart. The album also broke several records, and received honors, among which was his Grammy Award for Album of the Year in 2023. His lead single, "As It Was" also became the number-one song of the year on Billboard. The singer has won numerous awards for his music including — Brit Awards, Grammys, and MTV Awards, among others. As an entertainer, his shows have been widely popular, and his 2023 world tour already selling out arenas across several countries.
4. Sam Smith
In 2023, Sam Smith dropped his highly anticipated fourth studio album, Gloria. Debuting at number one in the United Kingdom Albums Chart, the project also topped charts in Australia and Ireland while selling well over a million copies worldwide. Being at the top of his game already with singles like "Love Me More," and "Unholy." Smith has got more coming up in April, some shows which will be in several countries. With awards, including five big Grammys, the musician has no doubt established his status as one of the most famous artists of today.
5. Charlie Puth
The "One Call Away" crooner, Charlie Puth released his third studio album, the UK and US Top 10 Charlie in 2022. Moving on, Puth would be busy with engaging fans on the Live Experience tour which starts in May in Mexico. His fans definitely expect his usual soul-touching and moving performances that they are used to. Charlie Puth's talents couldn't possibly go unnoticed in the industry, with the artist winning several awards and breaking numerous Billboard records. He has had wins at the Billboard Music Awards, Teen Choice Awards, and MTV Music Awards. With his undeniable talent, he has become one of the most famous artists in the industry.
6. Post Malone
Post Malone's much anticipated fourth studio album, Twelve Carat Toothache debuted at number two on the US Billboard 200 and spawned hits like "One Right Now" and "I Like You (A Happier Song)." These songs were collaborations with The Weekend and Doja Cat. The artist has been stacking awards and nominations in recognition of his passion and finesse including MTV Video Music Awards, and a Grammy nomination.
Check: Top 15 Most Popular Female Singers in the World 2023
7. Drake
Drake is no doubt one of the best artists in the past decade and now. The world-famous Drizzy's latest album debuted at number one on the Canadian album and US Billboard 200 among other countries. Drake's most recent award is a Grammy award for Best Melodic Rap Performance on "Wait For You" song by Future also featuring Tems. Fans are expecting a brand new album of the year from the multitalented megastar. Whether pop or rap, Drake stars and are on period.
8. Chris Brown
The popular and famous music writer, performer, and dancer, Chris Brown dropped a tenth album named Breezy in 2022 three years after Indigo. His album has peaked on the Billboard 200 at number 4, as well as a No. 2 on the US Top R&B/Hip Hop Albums. Chris is known for being one of the best at combining melodious soul lyrics to appeal to his fans, and they have repeatedly fallen in love with him. Brown's talent has earned him numerous awards including several BETs and Grammys among others.
9. The Kid LAROI
The Kid LAROI, one of the youngest singers, is having a phenomenal 2023 with the upcoming release of his highly anticipated album The First Time. The album promises to showcase his iconic artistry. The singer has worked with artists like Justin Beiber and has released several hit singles recently including "Stay," "Without You," and "Love Again" which have charted the Billboard charts. He has had numerous awards including two ARIAs, four APRAs, five BMAs, and two Grammy nominations among others.
10. Justin Bieber
The former teenage star turned megastar is one of the industry's top male artists. Although, his most recent album was in 2021 – Justice. He has stayed popular with some of his hot singles for his fans to feast on like "Peaches," and "Ghost" which are two of the singer's bests. He holds the record of the youngest male artist to debut a no. 1 on US Billboard. While fans have been expectant a new record-breaker, an announcement of the cancellation of his Justice World tour is yet another shocker from the pop superstar, during this period of his hiatus.
Following is a quick list of 10 popular men musicians in pop right now…
1. The Weekend (1990)
2. Ed Sheeran (1991)
3. Harry Styles (1994)
4. Sam Smith (1992)
5. Charlie Puth (1991)
6. Post Malone (1995)
7. Drake (1986)
8. Chris Brown (1989)
9. The Kid LAROI (2003)
10. Justin Beiber (1994)