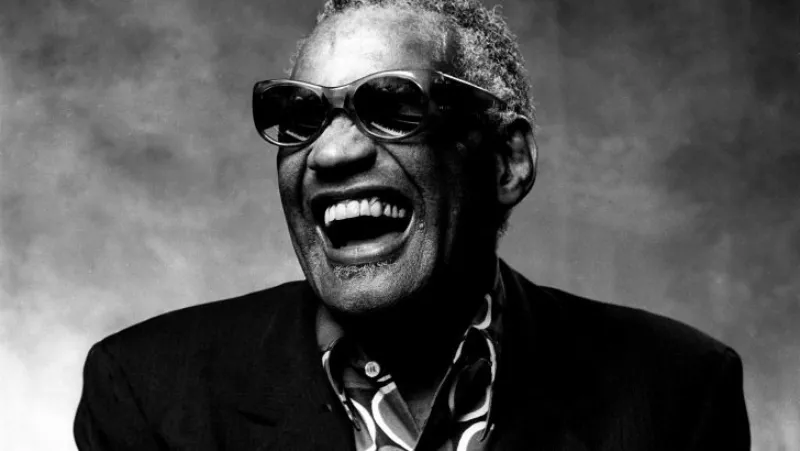 This article lists and celebrates the influence, talents, legacy, achievements, works, and enduring appeal of the top Black Country Artists. From pioneers like Charley Pride to contemporary icons like Darius Rucker, their distinct style and soulful vocals have won the hearts of audiences worldwide, earning them a place among the most popular and successful country musicians of all time.
Check out the list of the top 10 best black country singers…
1. Charley Pride
His deep vibrant voice would give you a natural love for country music. Since Pride discovered his talent and started his career, he has never slowed down. Charley's distinctive, melodious voice has definitely advanced the reach and appeal of country music to fans worldwide, and his 44 studio albums and numerous accolades prove it. The country music star has been honored by the Grammy Awards, as well as inductions into halls of fame.
Check: Top 10 Most Popular Country Singers of 2023
2. Ray Charles
Often referred to as 'The Genius,' Ray was a versed entertainer whose talent in singing, writing, and instrumentals paved way for him. The brilliant classic country singer has won 18 Grammy Awards in recognition of his undeniable talent, including the Lifetime achievement awards. Ray was a man of legacy as his entire music career lives on as an inspiration for aspiring country musicians.
3. Darius Rucker
Darius has no doubt got one of the most powerful vocals in country music. His career had begun with a rock band before he went on to pursue a solo career. Throughout his period, he has released No. 1 charting songs like "It won't Be Like This for Long" and "Come Back" which are some of the singer's most successful hits. In 2009, he landed the record as the first black American to win the New Artist Award from the CMAs. Rucker's album When Was the Last Time charted, and made the Top 10 at No. 8 on the US Billboard 200. On the US Top Country Albums, however, Rucker landed a No. 2. This goes to show his level of expertise in the genre.
4. Tina Turner
Often referred to as the 'Queen of Rock'n'Roll' because of her numerous achievements in the rock music genre. Tina is popular for her amazing singing voice, and all-around stage personality. With more than 200 million records sold out, Tina is one of the highest-selling singers in the history of American entertainment, as well as one of the leading artists in country music. She has also earned multiple Grammy Award Nominations, Hall of Fame Awards, and a Lifetime Achievement Award.
5. Aaron Neville
Neville started performing with his siblings in the mid-50s before going solo and breaking out with his major first hit track "Tell it like it is." The song topped the R&B chart while landing number 2 on the Billboard Hot 100. A multi-talented entertainer, Nevile's career has not been limited to songwriting and lyrics composition alone. The artist is a television and movie star… Neville has been nominated for the Grammy Awards 8 times and won it four times. His most recent Grammy win is for the Best American Roots Performance on "Stomping Ground."
Check: Top 100 Country Songs Chart
6. Petrella Ann Bonner
Singer of the viral hit single "I Want To Know You Forever," is a proud owner of several charting records including her more than five studio albums, as well as numerous singles to support. The musician, in recognition of her dexterity in writing lyrics, got the title of Songwriter of the Year in 1994 by the Tennessee Songwriters Association. Ann's reputation as a leading industry vocalist is further enhanced by her involvement in theatre and fashion. For over 70 years, the veteran music star lives in fulfillment as an influential role player in the country music genre.
7. Linda Martell
Linda mastered her musical brilliance while growing up as a member of the choir. As she grew older she got fascinated by different genres of music and quickly established herself as a country music star. She was the first female black artist to successfully commercially establish herself and the first to perform at the Grand Ole Opry. In 1969 she officially released her earliest works and was able to land on Billboard Hot Country Songs Chart. Later dropping her debut album in 1970 titled Color Me Country. The record peaked at number 40 on the Billboard Top Country Albums chart.
8. Mickey Guyton
Guyton is a groundbreaking country music singer and songwriter who was exposed to various types of music at a young age. Now, she has certainly made history with her achievements and accolades. Some of these are the records of Guyton as the first black woman to be nominated for a Grammy Award in the Best Country Solo Performance category. Also, she is popular as the first woman to hit number one on the Canadian Country chart. Guyton's music is largely concentrated in country, pop, and R&B influences.
9. Dobie Gray
The classic, talented American singer and songwriter has with his unique blend of country, soul, and pop music made an impact on country music. His first break into the scene was with his seventh single "Look at Me" which charted on the Billboard Hot 100. His hit song "Drift Away" has become one of the singer's best classics and has been refined by numerous artists in various genres. Gray's ability to combine different musical styles helped to bridge the gap between country and pop music, giving listeners a rich sound and excelling at it.
Check: Top 100 Country Albums Chart
10. Trini Triggs
Trini Triggs is a country music artist well known for his soulful voice and traditional country sound. With over two decades in the industry, Triggs has left an indelible mark on the genre, earning praise from critics and fans alike. In 1988 he released a self-titled album that produced three singles on the Hot Country Songs. He has also released several chart-topping singles and albums showcasing his ability to blend conventional and old-time sounds together.