Country songs are some of the sought-after music genres in modern entertainment culture, and iTunes provides a wide range of popular country music.
Thus, we have filtered out the 100 most downloaded Apple country and western chart of 2023.
Son by Mitch Rossell is the No. 1 country song right now on Itunes.
Related: Top 100 Country Albums, Top New Country Songs
Top Country Songs 2023
---
1. Son - Mitch Rossell
Genre: Country Released: December 16, 2022
2. Fast Car - Luke Combs
Genre: Country Released: March 24, 2023
3. Last Night - Morgan Wallen
Genre: Country Released: February 2, 2023
4. Save Me (with Lainey Wilson) - Jelly Roll
Genre: Country Released: June 2, 2023
5. If You Were Mine - Miranda Lambert & Leon Bridges
Genre: Contemporary Country Released: June 6, 2023
6. Need A Favor - Jelly Roll
Genre: Country Released: March 10, 2023
7. Thinkin' Bout Me - Morgan Wallen
Genre: Country Released: March 3, 2023
8. Thank God - Kane Brown & Katelyn Brown
Genre: Country Released: September 9, 2022
9. Halfway To Hell - Jelly Roll
Genre: Country Released: June 2, 2023
10. Love You Anyway - Luke Combs
Genre: Country Released: February 10, 2023
11. Dancin' In The Country - Tyler Hubbard
Genre: Country Released: August 19, 2022
12. Thought You Should Know - Morgan Wallen
Genre: Country Released: May 6, 2022
13. Religiously - Bailey Zimmerman
Genre: Country Released: March 17, 2023
14. Heart Like A Truck - Lainey Wilson
Genre: Country Released: May 20, 2022
15. Something in the Orange (Z&E's Version) - Zach Bryan
Genre: Country Released: April 22, 2022
16. One Thing At A Time - Morgan Wallen
Genre: Country Released: December 2, 2022
17. Try That In A Small Town - Jason Aldean
Genre: Country Released: May 19, 2023
18. Bury Me in Georgia (Single Edit) - Kane Brown
Genre: Country Released: March 31, 2023
19. Next Thing You Know - Jordan Davis
Genre: Country Released: August 12, 2022
20. Tennessee Whiskey - Chris Stapleton
Genre: Country Released: April 28, 2015
21. Wasted On You - Morgan Wallen
Genre: Country Released: January 8, 2021
22. Beat You There - Will Dempsey
Genre: Country Released: January 21, 2022
23. wait in the truck - HARDY & Lainey Wilson
Genre: Country Released: August 26, 2022
24. Oklahoma Smokeshow - Zach Bryan
Genre: Country Released: July 15, 2022
25. Can She Have This Dance - Drew Baldridge
Genre: Country Released: May 12, 2023
26. Rock and A Hard Place - Bailey Zimmerman
Genre: Country Released: October 14, 2022
27. Watermelon Moonshine - Lainey Wilson
Genre: Country Released: August 12, 2022
28. Hers Ain't Mine - Austin Brown
Genre: Country Released: May 15, 2023
29. You Proof - Morgan Wallen
Genre: Country Released: May 13, 2022
30. Tennessee Orange - Megan Moroney
Genre: Country Released: September 1, 2022
31. NEED A FAVOR - Jelly Roll
Genre: Country Released: December 9, 2022
32. Drinkaby - Cole Swindell
Genre: Country Released: January 27, 2023
33. Standing Room Only - Tim McGraw
Genre: Country Released: March 10, 2023
34. Never Grow Up - Taylor Swift
Genre: Country Released: January 1, 2010
35. Memory Lane - Old Dominion
Genre: Country Released: January 5, 2023
36. Human - Cody Johnson
Genre: Country Released: October 8, 2021
37. Whiskey Glasses - Morgan Wallen
Genre: Country Released: January 1, 2016
38. Your Heart Or Mine - Jon Pardi
Genre: Country Released: September 2, 2022
39. See You Next Summer - Brian Kelley
Genre: Country Released: May 26, 2023
40. Last Night - Morgan Wallen
Genre: Country Released: February 2, 2023
41. But I Got A Beer In My Hand - Luke Bryan
Genre: Country Released: May 5, 2023
42. Love Story (Taylor's Version) - Taylor Swift
Genre: Country Released: February 11, 2021
43. Chasin' You - Morgan Wallen
Genre: Country Released: April 27, 2018
44. It Matters To Her - Scotty McCreery
Genre: Country Released: September 17, 2021
45. 'Til You Can't - Cody Johnson
Genre: Country Released: June 11, 2021
46. She Had Me At Heads Carolina - Cole Swindell
Genre: Country Released: April 8, 2022
47. You Should Probably Leave - Chris Stapleton
Genre: Country Released: November 13, 2020
48. Cowgirls (feat. ERNEST) - Morgan Wallen
Genre: Country Released: March 3, 2023
49. Starting Over - Chris Stapleton
Genre: Country Released: August 29, 2020
50. The Kind of Love We Make - Luke Combs
Genre: Country Released: June 16, 2022
51. Out Of That Truck - Carrie Underwood
Genre: Country Released: March 10, 2023
52. Something's Gonna Kill Me - Corey Kent
Genre: Country Released: April 14, 2023
53. Fancy Like - Walker Hayes
Genre: Country Released: November 19, 2021
54. I Should Have Married You - Old Dominion
Genre: Country Released: April 21, 2023
55. Sand In My Boots - Morgan Wallen
Genre: Country Released: January 8, 2021
56. IF YOU GO DOWN (I'M GOIN' DOWN TOO) - Kelsea Ballerini
Genre: Country Released: September 16, 2022
57. Good Times Go by Too Fast - Dylan Scott
Genre: Country Released: August 5, 2022
58. All Your'n - Tyler Childers
Genre: Country Released: August 2, 2019
59. Something in the Orange - Zach Bryan
Genre: Country Released: April 22, 2022
60. You Belong With Me (Taylor's Version) - Taylor Swift
Genre: Country Released: April 9, 2021
61. Joy of My Life - Chris Stapleton
Genre: Country Released: November 13, 2020
62. Ain't That Some - Morgan Wallen
Genre: Country Released: March 3, 2023
63. I Hope You Dance - Lee Ann Womack
Genre: Country Released: May 23, 2000
64. Pretty Little Poison - Warren Zeiders
Genre: Country Released: March 17, 2023
65. Dancing With The Devil - Jelly Roll
Genre: Country Released: June 2, 2023
66. Angels (Don't Always Have Wings) - Thomas Rhett
Genre: Country Released: January 20, 2023
67. I Wrote The Book - Morgan Wallen
Genre: Country Released: February 2, 2023
68. What My World Spins Around - Jordan Davis
Genre: Country Released: May 27, 2022
69. You, Me, And Whiskey - Justin Moore & Priscilla Block
Genre: Country Released: October 7, 2022
70. Ran into You (feat. Trisha Yearwood) - Mitch Rossell
Genre: Country Released: March 30, 2021
71. In Case You Didn't Know - Brett Young
Genre: Country Released: January 1, 2016
72. To Be A Man - Dax
Genre: Country Released: April 14, 2023
73. Dance With You - Brett Young
Genre: Country Released: April 14, 2023
74. Beautiful Crazy - Luke Combs
Genre: Country Released: May 4, 2018
75. Fall In Love - Bailey Zimmerman
Genre: Country Released: September 17, 2022
76. Everything She Ain't - Hailey Whitters
Genre: Country Released: March 18, 2022
77. Light On In The Kitchen - Ashley McBryde
Genre: Country Released: February 24, 2023
78. Gold - Dierks Bentley
Genre: Country Released: July 29, 2022
79. More Than My Hometown - Morgan Wallen
Genre: Country Released: April 17, 2020
80. Bury Me in Georgia - Kane Brown
Genre: Country Released: September 9, 2022
81. Nobody's Nobody - Brothers Osborne
Genre: Country Released: April 7, 2023
82. Better Together - Luke Combs
Genre: Country Released: November 8, 2019
83. Forever After All - Luke Combs
Genre: Country Released: October 23, 2020
84. Buy Dirt (feat. Luke Bryan) - Jordan Davis
Genre: Country Released: May 21, 2021
85. That's Why We Fight - Ella Langley & Koe Wetzel
Genre: Country Released: May 19, 2023
86. Church - Jelly Roll
Genre: Country Released: June 2, 2023
87. Enchanted - Taylor Swift
Genre: Country Released: January 1, 2010
88. On the Boat Again - Jake Owen
Genre: Country Released: May 26, 2023
89. Smell Like Smoke - Lainey Wilson
Genre: Country Released: October 28, 2022
90. red (feat. Morgan Wallen) - HARDY
Genre: Country Released: January 20, 2023
91. Wild Hearts - Keith Urban
Genre: Country Released: August 19, 2021
92. World on Fire - Nate Smith
Genre: Country Released: April 28, 2023
93. It's Going Down - Nic D & Connor Price
Genre: Country Released: June 2, 2023
94. Islands In the Stream - Dolly Parton & Kenny Rogers
Genre: Country Released: July 1, 1983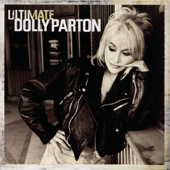 95. The Good I'll Do - Zach Bryan
Genre: Country Released: May 20, 2022
96. Wagon Wheel - Darius Rucker
Genre: Country Released: January 1, 2013
97. Chicken Fried (Greatest Hits Version) - Zac Brown Band
Genre: Country Released: September 15, 2005
98. Drive You Out Of My Mind - Kassi Ashton
Genre: Country Released: February 24, 2023
99. Everything I Love - Morgan Wallen
Genre: Country Released: February 2, 2023
100. Old Town Road (feat. Billy Ray Cyrus) [Remix] - Lil Nas X
Genre: Country Released: April 5, 2019