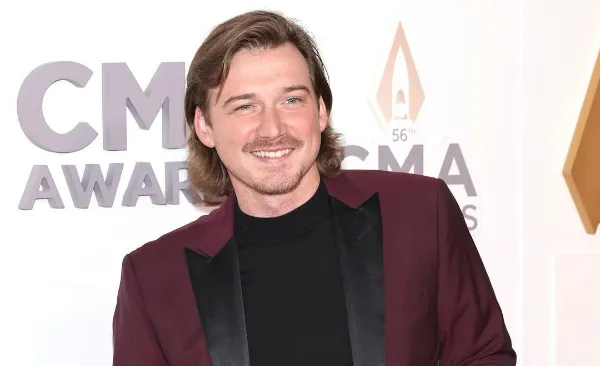 With its homely lyrics and the cultural sensation, country music is that one genre that doesn't come off as vague or uninspiring. Throughout history, we have witnessed the advancement of this category and a surge in the number of artists stepping in. Among the sea of brilliant entertainers that major in this grouping, we have culled a list of the top 10 most popular country singers of 2023.
Check: Top 100 Country Songs, Top 100 Country Albums
1. Morgan Wallen
Fans of Wallen initially got a first glance of him at the popular American talent show, The Voice. Despite being not as successful as the leading contestants from the season, we've got the Tennessee singer today as a big player in the genre of discussion. Morgan kicked off with a pretty good start with the release of his album debut If I Know Me in April 2018. However, when his 4x RIAA platinum-certified and No. 1 sophomore, Dangerous: The Double Album hit the charts, it was evident that this was a country singer with a difference. The musician also stars as a multiple nominee and awardee of the Country Now Awards. In 2023, Morgan Wallen is dominating all the Billboard US charts with his latest album One Thing at a Time, which makes him the most popular country singer right now.
2. Kelsea Ballerini
Since releasing her studio album debut back in the mid-2010s, Ballerini had earned herself a choice spot as one of country's 'happening' singers. Apart from being quite the tasteful songwriter that we've come to get accustomed to, the singer has, in less than a decade, received more than ten awards. These are from institutions like the Academy of Country Music Awards, as well as several nominations from the Grammys, the BMAs, CMTs, AMAs, as well as the Country Music Association Awards. Kelsea's career has not only been filled with accolades but she's also enjoyed a record-breaking career, one of which makes her the only female singer to have her first three singles from an album hit the US Billboard top chart.
3. Luke Combs
With artists like Luke, you'll surely never see country like the regular anymore. Through his sound and intentional productions, this one artist has carved a space for himself among the leading country acts as an entertainer with a difference. Since the start of his career in 2014, Albert has successfully driven several of his records including singles and albums to country charts across the US, leading Billboard's Top Country Albums with his very first studio album, This One's For You. This comes after a track record of success with preceding songs like his viral hit, "Hurricane." We honestly cannot wait to see Combs take us on the journey of reinventing the genre.
4. Zach Bryan
Talk about getting a quick rise to the top. Oklahoma's Zachary Lane, after years in the Navy and more in invested in content creation on YouTube, finally makes it to the list of artists owning the moment in country. Arguably one of the best new artists in the genre, Bryan gained his big break less than a year into the label induction, serving us the spicy hit singles which preceded his US Billboard chart topper and big-seller, the American Heartbreak studio album. So far, it's been an adventure of success for the relatively fresh singer as he's already begun his promising career with a notable mark.
5. Lainey Wilson
With over a decade and more to go, Lainey D. has had us loving a sweeter kind of country music with her infusion of pop and unique accent. The "Things A Man Oughta Know" star has managed to dominate country segment charts across the US and has even earned herself some accolades ACMAs, and CMAAs, which are two of the most notable awarding institutions for the genre. When Wilson got her first singing job, she might not have envisioned this, but now, the Louisiana diva is on her way to becoming a country superstar.
6. Kane Brown
After his tryout and failure with talent shows, Kane resorts to gaining public recognition through the media. Now, at almost 10 years into his career, it's easy to say that the champ made the right move in the advancement of his craft. Not only has Kay gained mainstream success, but the artist has also successfully positioned himself in the league of country's big players. This is not unexpected after sweeping the charts with hit singles in country section and a No. 1 chart topper on the Billboard 200. Already a multiple-time nominated artist, Brown hasn't disappointed as he's also bagged quite a number of the choicest accolades.
7. Bailey Zimmerman
In just a little over two years of his presence, Bailey Z. is showing us who the boss is. The 23-year-old musician had taken his first steps through activities on social media, quickly gaining momentum with the release of his first record, "Never Comin' Home" to impressive success in early 2021. The singer has subsequently released equally successful singles into mainstream entertainment, earning himself viral hits and a spot on the United States Hot 100 Billboard. With Leave The Light On in 2022, Zimmerman has us at the edge of our seats as to what he's got cooking in 2023 after the debut album hit a Top 10 on the highly revered Billboard 200.
8. Parker McCollum
Almost a decade after Parker took his first notable career steps with the release of his debut single and EP, the Texas-native singer has not only bagged the title of the Best New Male Artist of the Year for the 2022 Academy of the Country Music Awards. Even more, the Americana songster has successfully established his independent record label and put out three albums, four EP projects, and several singles that have earned him top positions on the United States Billboard Country, Heat, Folk, Indie, as well as multiple-platinum and gold certifications by the Recording Industry Association of America.
9. Chris Stapleton
Kentucky's Christopher Alvin is a living legend in the world of country music. The award-winning country-rock singer has made a name for himself in the entertainment circle as a singer of excellence. His first try at a career in music was in the 2000s had the brilliant songwriter teaming up with bands, and landing a few hit records before proceeding on a 'solo artist' journey in the 2010s. Counting more than a score years later, Stapleton's position as a veteran in the genre is established by his superb artistry in vocals, instruments and definitely, his standing records of Top 3 US Billboard 200 studio albums, as well as his array of accolades which include ten ACMAs, 14 CMAs, and eight Grammy Awards, among other honors.
10. Jason Aldean
Jason Aldean is no doubt, the maestro himself, when and where country music shows. How else would you explain his tremendous row of Billboard No. 1 which takes up about 80% of the singer's released records? Having been active in the genre for over two decades, it's evident that the middle-aged entertainer has grown to know his onions so well, as seen in his adept delivery of platinum-worthy Albums and chart-toppúúing all-time hit singles. Even with his 11th studio album, Georgia in 2022, Williams manages to land a Top 10 on multiple Billboards in the United States, as well as a No. 6 in the UK Albums charts. With the 'Highway Desparado Tour' on the way, it's quite evident that the Macon-born artist has got another big year ahead.