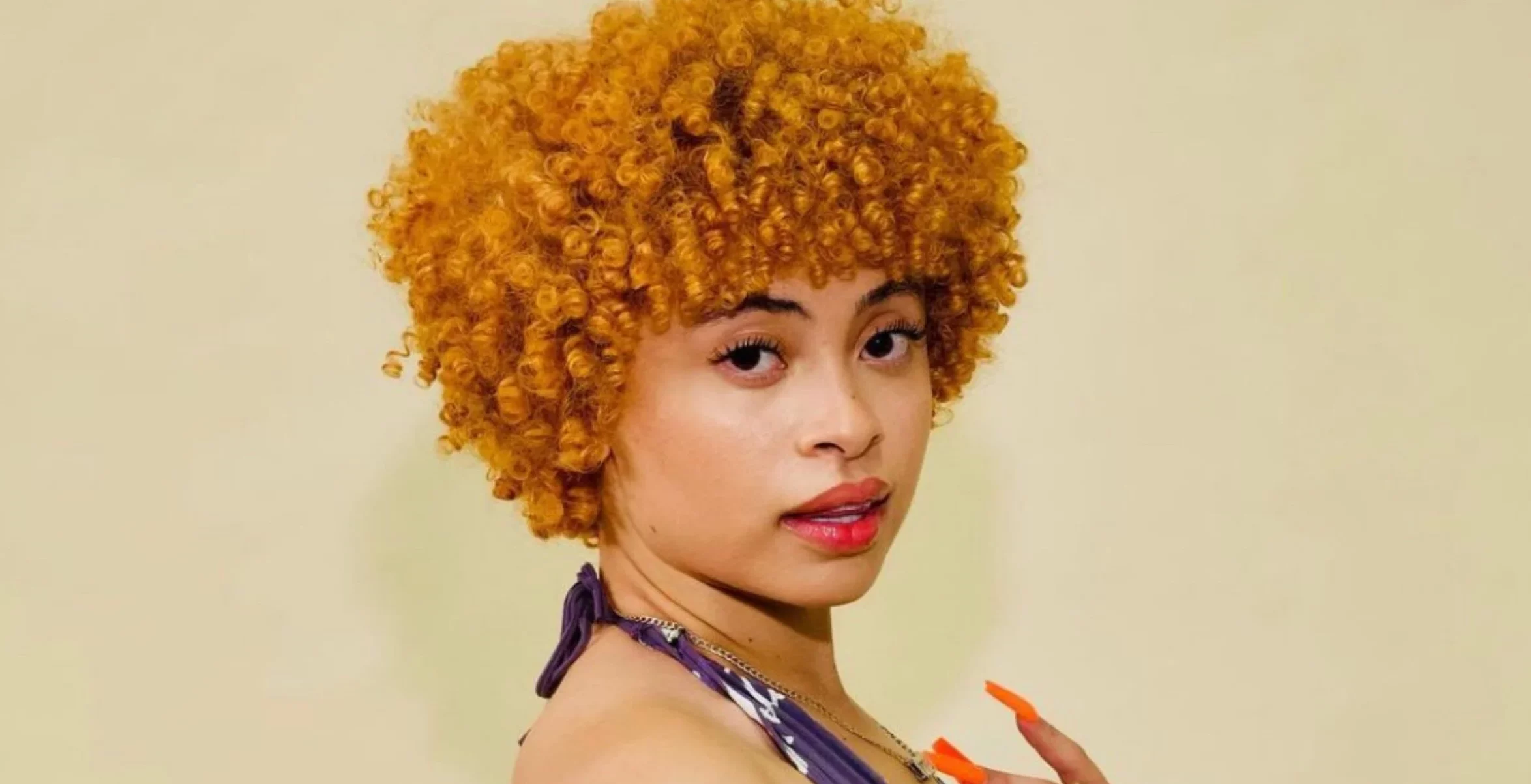 While the music industry is over-saturated with numerous rap talents, only a fraction of the population are female artists. However, more than before, the genre is seeing the rise and domination of a generation of rap stars who are playing the game just right.
With icons like Nicki, Cardi, and more upcoming lyricists, this list introduces you to the top 10 famous female rappers of 2023.
1. Coi Leray
Following her father's footsteps, Coi's interest in entertainment bloomed quite early, as the young aspiring artist had her first try as a teenager. Leray has definitely been doing something right with her records, as she has successfully recorded entries into the Billboard Hot 100 with her singles like "No More Parties" and "Blick Blick." Her features with other industry act like Kodak Black, Lonr, Triple X, as well as the iconic rap queen Nicki Minaj are significant highlights of the rapper's career and achieved independently. Leading already with her debut studio album Trendsetter, the two-time BET-nominated artist, Leray is undoubtedly set to release more commercially successful records.
Check: Top 100 Hip-Hop/Rap Songs Chart
2. Cardi B
Looking back, you'd wonder if Belcalis Almanzar, rap's one and only Cardi knew just how big things would get when she had that feature in "Boom Boom." In less than ten years, this artist has gone beyond regular expectations, grabbing her seat alongside some of the industry's longstanding icons. With just her debut studio album, Invasion of Privacy, B made outstanding records that had her name on the United States Billboard No. 1, while gaining more titles in the country and beyond. A Grammy award-winning artist, Cardi B, through her music is going hard at establishing herself as a revolutionary figure in the genre, and hip-hop in general.
3. GloRilla
After a few years of working with little recognition in the industry, Gloria Hallelujah Woods finally earned herself a name in the books. Her breakthrough in 2022 was quite spontaneous, beginning with the release of the rap artist's viral song, "F.N.F. (Let's Go)." Making its rounds on the streets of TikTok, the same record earned Glorilla her first nomination from the BET Awards and opened the way for the singer's features with leading rappers like Cardi B, Gangsta Boo, and Duke Deuce among others.
4. Ice Spice
Ice Spice is yet another Bronx talent set to make waves in the rap genre. The young new rapper got her breakthrough in the first year of her career, back in 2021. 23-year-old, whose formal nomenclature is Isis Gaston has not only released social media trend-worthy records, but her songs have also made it to Billboard. Her most recent record on the charts is a feature in "Boy's a liar Pt. 2," landing the singer a Hot 100 No. 3 in February. Starting out on such a remarkable note, Ice is no doubt one to look out for, and it'd be inspiring to see her take a seat at the top in subsequent years.
5. Doja Cat
LA-bred entertainer, Doja has enjoyed a fast-rising career all borne out of years of hard work. Known for versatility in switching genres, the "Rules" star has determinedly built for herself, a brand that puts her in the lead among the best and most popular female rappers in the industry. Having released multiple rap singles to commercial success, the "Streets" rapper has received a Guinness World Record in the genre, with several entries into the United States Billboard. With three studio albums in the bag, Amala Ratna definitely looks forward to serving listeners more of her rap classics.
6. Megan Thee Stallion
With her two US Billboard 200 Top 10 albums, Good News and Traumazine, alongside her multiple No. 1 singles, Megan has carefully carved out her space as a leading figure in American entertainment. Despite combining her career with interests in getting schooled, the San Antonio-born artist has incredibly aced both endeavors, giving herself multiple Award-winning recognitions from the Grammys, BET, MTV VMAs, the BMAs, and more. The "Hot Girl Summer" star with that daring outlook has transformed her career in less than a decade from a popular Cypher dancer to a leading act in rap music.
7. Lakeyah
From being a talented High school poet, Lakeyah Danaee has become one of the industry's most sought-after young female rappers. Starting out early as a teenage artist, the Milwaukee-born entertainer made her first release "Big FlexHER" to impressive commercial success in 2020. In less than three years since then, Fenty fashion model has churned out more records that prove her growing expertise, and interest in collaborations. With two major albums and multiple singles, Lakeyah has spectacularly made it to top industry institutions like Rolling Stone and XXL Magazine.
8. Nicki Minaj
The queen of the game, regarded as the 'best of the best,' Onika Nicki Tanya's presence in rap culture has simply been remarkable. That one queen with all the extras has made a quite defining impact in the music industry as a whole while existing as a big influence for fellow female artists in the genre. Minaj, unlike your regular fem rapper, has spent years of her career making revolutionary music like — all times best including the Billboard Hot 100 hits, "Super Bass," "Anaconda," "Your Love," "Starships," and "Feeling Myself" among a host of other records.
Check: Top 15 Most Popular Female Singers in the World 2023
9. Rubi Rose
Her versatility is no doubt one of Rubi's star points – first as a vixen cum model, then trying her hands at songwriting and rap. So far, it's been a profitable endeavor in the career of the rapper, as she has also benefited from the feature culture present among rap artists, working with Cardi B, Playboi Carti, the Migos, and Future, among others. Being one with quite an interesting personality, Rose Benton has been entwined in a number of trendy talks about her personal relationships. Interestingly, these have not fazed the talented entertainer but have only helped her gain more fame in the circle.
10. Flo Milli
Flo's thriving career has been promising from the start, as she gained recognition with her first record, "Beef FloMix." The 23-year-old singer hit an even bigger milestone when Ho, Why Is You Here? made it to the United States Billboard chart. The Alabama-born is rising at such a quick pace with the level of achievements that she has made within the period of her career. Among these is the rapper making it to Rolling Stone's Top 200 albums, which is no small feat, and if Tamia Milli keeps this pace, we can agree that her future years as a rap star are made already.