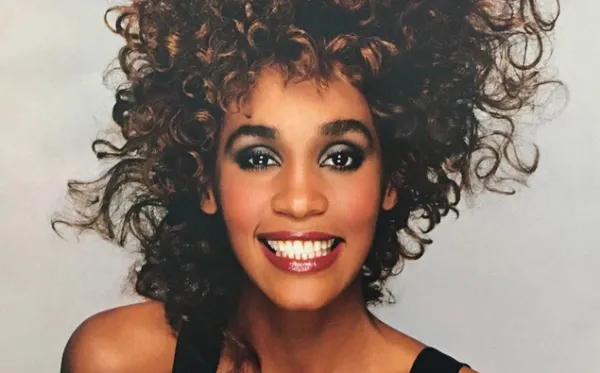 From late legendary acts to existing iconic musicians, the 80s was one epoch that birthed some of the world's greatest singers. Among other genres of music like rock 'n roll, blues, country, and jazz, this period was notable for the evolution and growth of outstanding pop singers. Below is a list of the top 10 most popular female pop singers of the 80s.
Check: Top 10 Most Popular Pop Singers from 1980s
1. Whitney Houston
With one of the most powerful singing voices of all time, Whitney Elizabeth Houston ruled the music scenes, the charts, and the world for more than 30 years of her career. The New Jersey superstar, highly notable for her evergreen cover of "I Will Always Love You" possessed remarkable vocal abilities that made her productions and renditions quite distinctive and unique.
The multi-award-winning pop sensation gained fame early as a teenage icon, with interests in fashion and voiced entertainment. Her self-titled debut studio album literally hit the charts on its release in 1985, opening at No. 1 in the United States. With about a hundred million copies of her records sold, the musician takes a top seat in the league of the world's highest-selling artists and holds the record-breaking title of the most-awarded female artist of all time.
2. Madonna
Call her a living legend! From the 80s to the 2000s, 10s, and 20s, Madonna's reign in Hollyworld and on a global scale has been undeniably phenomenal. Standing strong as one of the icons from the early days of music, the incredible entertainer and her craft have only gotten better over the years and not otherwise. The veteran entertainer continues to keep fans in awe of her versatility; making iconic statements in pop culture, and business alongside style and fashion trends.
At a little over 60 years, she takes the crown as the leading best seller among all female artists since her career beginnings, till the present. Her songwriting and singing abilities first came into play with the 1982 single debut, "Everybody." With Like A Virgin in 1984, Madonna began the journey to her high-grossing career, selling over 300 million albums! The talented performer, among the sea of other accolades she's got, is a seven-time Grammy Award winner and top-rated Billboard megastar.
3. Annie Lennox
With 'Eurythmics,' Annie got started on a remarkably incredible note, already recognized as a promising pop star. At the start of her solo career, however, it was without doubt that the Scotland superstar possessed more than the regular. Diva ensured that the singer did not just earn the top spot on the UK Albums Chart and US Billboard 200, but produced some of the vocalist's most popular records.
A brilliant songwriter and performer, Annue Lenox remain one of the United Kingdom's best acts, with her myriad of records and achievements in entertainment, from the early days of her career to the present. The Billboard sensation boasts of Hall of Fame inductions, eight BRIT awards, and four Grammys alongside her sale of more than 80 million records, substantiating her place as the greatest white soul singer.
4. Aretha Franklin
What would music in the 80s have sounded like without her soothing, yet powerful voice? The Queen of soul herself — Franklin was not only a remarkable vocalist, a Tennessee-native singer was a successful entertainer, since transitioning to her rewarding career in mainstream music.
Despite being active in the industry since the early 1950s, Aretha Louise stayed relevant with her too-charting singles and album hits through the 1980s, and even until the end in 2017. Accompanying her iconic vocals with her skilled playing of the piano, the music star stole the hearts of many and leaves an indelible imprint in the world of soul singing. Rated at No. 1 on Rolling Stone's Greatest Singers of All Time, the talented songster has also received honors from the Grammys, with 18 awards, as well as the Rock and Roll Hall of Fame, among others.
5. Tina Turner
The Ike & Tina Turner was one remarkable era for Anna Mae Bullock. But with the singer on a solo, it was even better! Despite a slight hiatus in her presence on the music stage, the singer brought it back with a bang; landing herself a whole over 6 decades of a grossing career.
A 12-time Grammy Awardee, Tina, dubbed the Queen of Rock n Roll possesses the energy and talent that fueled her radical productions in the 80s. Apart from being a global bestseller with more than 100 million records sold, the musician has also enjoyed a record-setting and record-breaking career, that qualifies her as a top-rated artist from the 80s.
6. Diana Ross
As the forerunner of one of America's leading girl groups, Diana was already famed. Her shift to a solo career only ascertained the height of her influence on the world. Unlike the usual transitions, however, the singer launched into a dynamic career that involved different forms of entertainment. Almost seven decades later, Ross's legendary works in the early years of her vocation and through the 80s have her recognized as a veteran multi-talented performer.
She's a multi-award-winning songster, actress, television, and stage personality. The "When You Tell Me That You Love Me" star gave an enhanced definition to the entertainer title, as she excellently doled out chart-topping hit records while carrying on with her incredibly successful tours across the world. The talented act holds the record as the first woman to bag a two-time Grammy Lifetime Achievement Award.
Also Check: Top 100 Popular Pop Songs
7. Kate Bush
With a career spanning almost 50 years, Kate has had quite the grand adventure. Although she started out quite early as a child entertainer, her performance surpassed what you'd expect from the regular budding singer. Not only did she release her first record as an aspiring teenage singer, but she also broke records with that one debut establishing her presence as a music superstar at only 19 years.
Her unique four-octave soprano vocal range wasn't the only asset that established Bush's prowess, the songster possessed incredible writing skills as well. She is notable for incorporating subjects of societal ills, with historical references into her works, spiced up with her self-pronounced storytelling mastery. A British champion for the melodies, Catherine has in recent years received honors to be inducted into the Rock and Roll of Fame, adding to her already long list of nominations and awards from prestigious institutions.
8. Cher
Alongside Sonny Bono, Cherilyn made a powerful duo, giving the latter a stage to build her equally successful solo career. Beyond her trailblazing position as a musician, Cher established herself as an outstanding screen icon and television star. What set the Carlifornian-singer apart was not just her works on all three platforms, but her ability to manage all parts of her entertainment career at once with no mishaps, but groundbreaking records instead.
Renowned for her versatility in musical genres and styles, Sarkisian successfully sold more than a hundred million records on her own, including over 12 million album sales, establishing the artist as one of the best-selling acts of all time. Her TV stardom doesn't fall short either, as the actress went out of her way in role interpretation, and literally killed it with her show appearances.
9. Pat Benatar
Rock' n' Roll probably wouldn't have been the same without Benatar's revolutionary input. Pushing through the early years of little success, Pat finally hit an impressive break with "We Live For Love," opening up an era of global top hits like "Hit Me With Your Best Shot," "Fire and Ice," and "Love is a Battlefield," among others for the musician.
Patricia's remarkable artistic excellence was not only based on the success of her singles and records in general. Instead, it was in the performer's fierce stance and her transferring music. Alongside her forever sweetheart, Neil, Mae Giraldo stirred the roots of rock in the 80s, leaving an unforgettable legacy.
10. Janet Jackson
Janet Damita could easily have been overridden by her siblings' fame, but the ambitious spirit at her core established the singer's definitive career — owning her superstar status to her efforts and years of determination. Jackson first gained recognition working under the supervision of Joe Jackson, her father. However, the singer's era of self-made success arrived with the release of her viral No. 1 album-hit, Control.
Jane has since set off her years of chart-topping records and successful world tours, from the early 80s to the present. With more than ten albums to her name, the American superstar further validates her top singer status with her array of awards from the Grammys, AMAs, MTV VMAs, as well as the Billboard Music Awards, among others.