You call it classical when you praise something. Although, the music itself is an addiction the classic one has its own charm and flavor.
There are many but we've got an Itunes chart of the top 100 most popular classical music tracks in 2023. These will make you feel restless if the day is spent without listening to them.
Mention below Classical hits are from singers you may or may not know but the common thing about each one of them is, you won't be able to help yourself once you play.
Also see: Top Popular Pop Songs
Top 100 Classical Songs 2023
---
1. Perfect Symphony - Ed Sheeran & Andrea Bocelli
Genre: Classical Crossover Released: December 15, 2017
2. Experience - I Virtuosi Italiani & Daniel Hope
Genre: Classical Crossover Released: January 1, 2013
3. RAIN - Tony Ann
Genre: Classical Crossover Released: April 21, 2023
4. Carmina Burana: O Fortuna - London Philharmonic Orchestra, David Parry, London Philharmonic Choir & The London Chorus
Genre: Classical Released: December 1, 2009
5. A Thousand Years - The Piano Guys
Genre: Classical Crossover Released: September 11, 2012
6. Cello Suite No. 1 in G Major, BWV 1007: Prélude - Yo-Yo Ma
Genre: Classical Released: January 1, 1984
7. Peer Gynt Suite No. 1, Op. 46: I. Morning Mood - London Philharmonic Orchestra & David Parry
Genre: Classical Released: September 15, 2005
8. Bésame Mucho - Andrea Bocelli
Genre: Classical Crossover Released: September 12, 2000
9. Pomp and Circumstance, Op. 39: Land of Hope and Glory - London Philharmonic Orchestra & David Parry
Genre: Classical Released: December 1, 2009
10. Last: the Lonely Shepherd - Gheorghe Zamfir & James Last
Genre: Classical Released: January 1, 1984
11. Bella Notte - Ludovico Einaudi
Genre: Classical Released: November 9, 2001
12. The Sound of Silence - Dan Vasc
Genre: Orchestral Released: October 18, 2018
13. Canzone Africana IV - Ludovico Einaudi
Genre: Classical Released: June 2, 2023
14. One Summer's Day (from "Spirited Away") - Joe Hisaishi
Genre: Classical Crossover Released: November 15, 2019
15. Pachelbel's Canon in D - Barrymoore Chamber Orchestra
Genre: Classical Released: January 1, 2003
16. Symphony No. 9 in D Minor, Op. 125 "Choral": II. Molto vivace - Josef Krips & London Symphony Orchestra
Genre: Classical Released: January 1, 1960
17. Symphony No. 5 in C Minor, Op. 67: I. Allegro con brio - London Symphony Orchestra & Josef Krips
Genre: Classical Released: May 9, 1955
18. Love Story - The Piano Guys
Genre: Classical Crossover Released: September 15, 2009
19. The Prayer (feat. Céline Dion) - Andrea Bocelli
Genre: Classical Crossover Released: January 1, 1998
20. Symphony No. 5 In C Minor, Op. 67 "Fate": I. Allegro Con Brio - London Philharmonic Orchestra & David Parry
Genre: Classical Released: December 1, 2009
21. Peer Gynt Suite No. 1, Op. 46: IV. In the Hall of the Mountain King - London Philharmonic Orchestra & David Parry
Genre: Classical Released: December 1, 2009
22. Someone to Watch Over Me - Susan Boyle
Genre: Classical Crossover Released: October 31, 2011
23. The National Anthem - US Air Force Heritage of America Band & Major Larry H. Lang
Genre: Classical Released: October 15, 2006
24. Rewrite the Stars - The Piano Guys
Genre: Classical Crossover Released: February 12, 2018
25. Piano Sonata No. 11 in A Major, K. 331: III. Rondo. Alla Turca - Finghin Collins
Genre: Classical Released: December 1, 2009
26. Holy Mother - Luciano Pavarotti, Eric Clapton, East London Gospel Choir, L'Orchestra Filarmonica Di Torino & Marco Armiliato
Genre: Classical Released: January 1, 1993
27. On The Nature Of Daylight (Orchestral Version) - Max Richter Orchestra & Lorenz Dangel
Genre: Classical Released: February 26, 2004
28. The Prayer - Andrea Bocelli & Céline Dion
Genre: Classical Crossover Released: January 1, 1998
29. A Thousand Years - The Piano Guys
Genre: Classical Crossover Released: October 2, 2012
30. Requiem, K. 626: Lacrimosa Dies Illa - London Philharmonic Orchestra, David Parry & London Philharmonic Choir
Genre: Classical Released: December 1, 2009
31. Imperial March (From "Star Wars: The Empire Strikes Back") - Vienna Philharmonic & John Williams
Genre: Classical Released: May 4, 2020
32. Time To Say Goodbye (feat. Ana Maria Martinez) [Live at Central Park, New York / 2011] - Andrea Bocelli
Genre: Classical Crossover Released: January 1, 2011
33. "Pie Jesu" from Requiem - Charlotte Church, Welsh National Opera Orchestra & Sian Edwards
Genre: Classical Released: March 23, 1998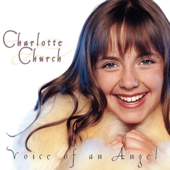 34. Experience - Ludovico Einaudi, Daniel Hope & I Virtuosi Italiani
Genre: Classical Released: January 1, 2013
35. Divenire - Ludovico Einaudi
Genre: Classical Released: January 1, 2006
36. Tina Turner: Simply the Best - Brass Band Willebroek
Genre: Classical Released: January 7, 1999
37. Clair de Lune, L. 32 - Martin Jones
Genre: Classical Released: October 3, 1996
38. A Gentle Sunlight - James Quinn
Genre: Classical Crossover Released: September 10, 2021
39. Fantasia on a Theme by Thomas Tallis (Excerpt) - New Queen's Hall Orchestra & Barry Wordsworth
Genre: Classical Released: October 1, 2003
40. Waterfall - The Piano Guys, The Tabernacle Choir at Temple Square & Richard Elliott
Genre: Classical Crossover Released: May 26, 2023
41. Nuvole bianche - Ludovico Einaudi
Genre: Classical Released: January 1, 2004
42. Go The Distance (From "Hercules") - Royal Philharmonic Orchestra
Genre: Classical Crossover Released: October 2, 2020
43. I giorni - Ludovico Einaudi
Genre: Classical Released: January 1, 2002
44. Olympic Theme - Cleveland Symphonic Winds & Frederick Fennell
Genre: Classical Released: June 1, 1984
45. Anka Surrenders (feat. Daniel Pioro) - Atli Örvarsson
Genre: Classical Released: October 8, 2021
46. Because of Him - The Tabernacle Choir at Temple Square, Mack Wilberg & Orchestra at Temple Square
Genre: Classical Released:
47. Serenity - Peighton
Genre: Classical Crossover Released: December 9, 2022
48. Sparkles - Gerhard Kanzian & Krassimira Ziegler
Genre: Solo Instrumental Released: December 21, 1981
49. Poetry Album - Gerhard Kanzian & Krassimira Ziegler
Genre: Solo Instrumental Released: October 18, 2002
50. Karelia Suite, Op. 11: III. Alla marcia - Sir John Barbirolli & Hallé
Genre: Classical Released: January 1, 1966
51. Karelia Suite, Op. 11: II. Ballade - Sir John Barbirolli & Hallé
Genre: Classical Released: January 1, 1966
52. Karelia Suite, Op. 11: I. Intermezzo - Sir John Barbirolli & Hallé
Genre: Classical Released: January 1, 1966
53. Piano Concerto No. 23 in A, K. 488: III. Allegro assai - Vladimir Horowitz, Carlo Maria Giulini & Orchestra del Teatro alla Scala di Milano
Genre: Classical Released: January 1, 1987
54. Piano Concerto No. 23 in A, K. 488: I. Allegro - Vladimir Horowitz, Carlo Maria Giulini & Orchestra del Teatro alla Scala di Milano
Genre: Classical Released: January 1, 1987
55. Piano Sonata No. 14 in C-Sharp Minor, Op. 27: No. 2 "Moonlight Sonata": I. Adagio sostenuto - Steve Anderson
Genre: Classical Released: January 12, 1999
56. Suite Bergamasque, L. 75: III. Clair de lune - Steve Anderson
Genre: Classical Released: January 12, 1999
57. Palladio - Escala
Genre: Classical Released: April 6, 2009
58. O Fortuna - Mozarteum Orchestra Salzburg & Kurt Prestel
Genre: Classical Released: February 17, 2009
59. Canon and Gigue in D major - A Brides Guide To Wedding Music
Genre: Classical Released: January 1, 1987
60. Don't Stop Believing - Vitamin String Quartet
Genre: Classical Crossover Released: May 20, 2008
61. Indiana Jones Theme (from "Indiana Jones and the Last Crusade") - Philharmonic Symphony Orchestra & Richard Edlinger
Genre: Classical Released: July 1, 1990
62. Smooth Criminal - 2CELLOS
Genre: Classical Crossover Released: April 19, 2011
63. Simple Gifts - Yo-Yo Ma & Alison Krauss
Genre: Classical Released: January 1, 1992