Despite being less saturated compared to the overflowing streams of pop artists, the chances of a female singer gaining prominence in Latin music are minimal, because of its naturally male-dominated environment. It is, therefore, a case of breaking boundaries when an artist like Carolina Giraldo Navarro hits the US Billboard 200 with her all-Spanish album, reaching the status of a legendary leader like Bad Bunny, through the number one position.
Applauding her feats as an outstanding musician is quite expected, as Karol's rise to her present elevated situation is a result of her conscious effort to revolutionize the status quo and combat the genre's anti-female outlook. Releasing "Ahora Me Llama" in 2017, the singer finally reached her breakthrough, following years of disappointing cycles from El Factor X to relatively unsuccessful singles. Launching into a profitable era with Unstoppable, her first studio project, Giraldo was able to land herself a No. 2 album in the United States Latin Albums chart. Her subsequent releases would outperform this debut, as the performer's sophomore and third albums, Ocean cum KG0516 made it to the Billboard 200's No. 54 and No. 20 respectively. In February 2023, Mañana Será Bonito finally defies all odds to land Navarro her very first No. 1 on the chart. Karol G also takes things a step higher when she pairs with iconic songster, Shakira Isabel to release the multinational chart-topping number one single, "TGQ." Now, the singer doesn't only star in Spain or the United States, Carolina is a Global No. 1 artist!
Check: 29 Insanely Sexy Photos of Tate McRae on the Internet
Lina has embodied success as Urbano music's star girl, and despite being one gorgeous-looking woman, her excellent records all exist because of the entertainer's talent and drive. Still, you'll agree that catching a glimpse of her beautiful face and figure would be a plus. For this reason, we've specially selected the best of Karol G's hot photos for your enjoyment. So, scroll down to take a peak.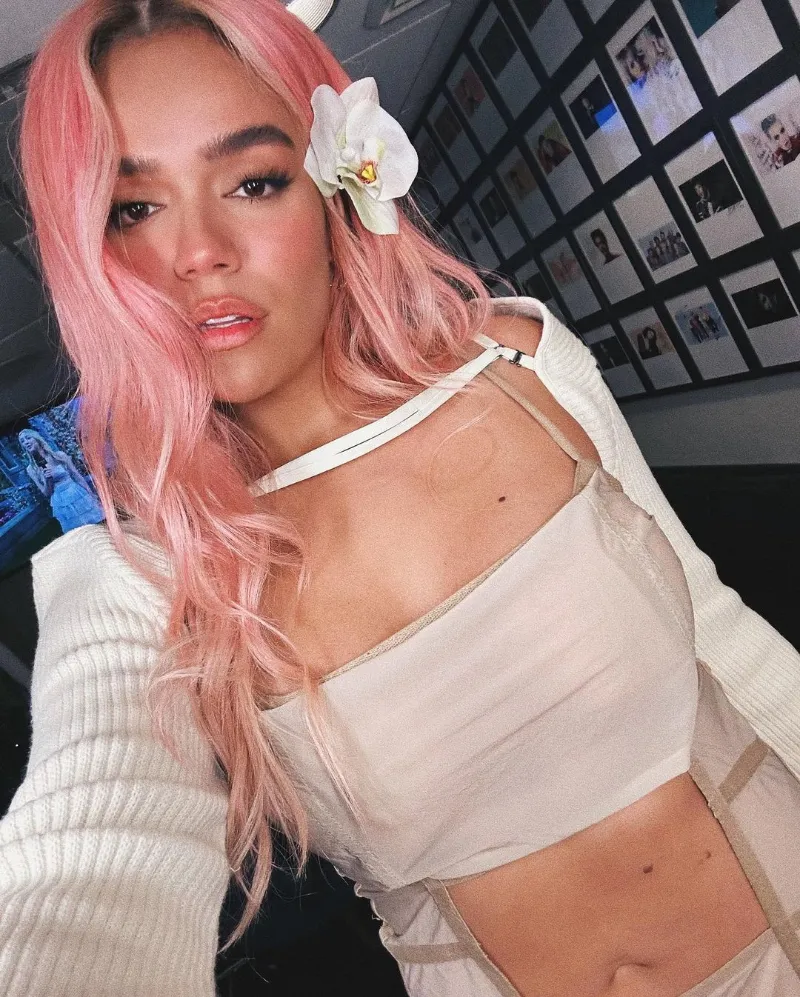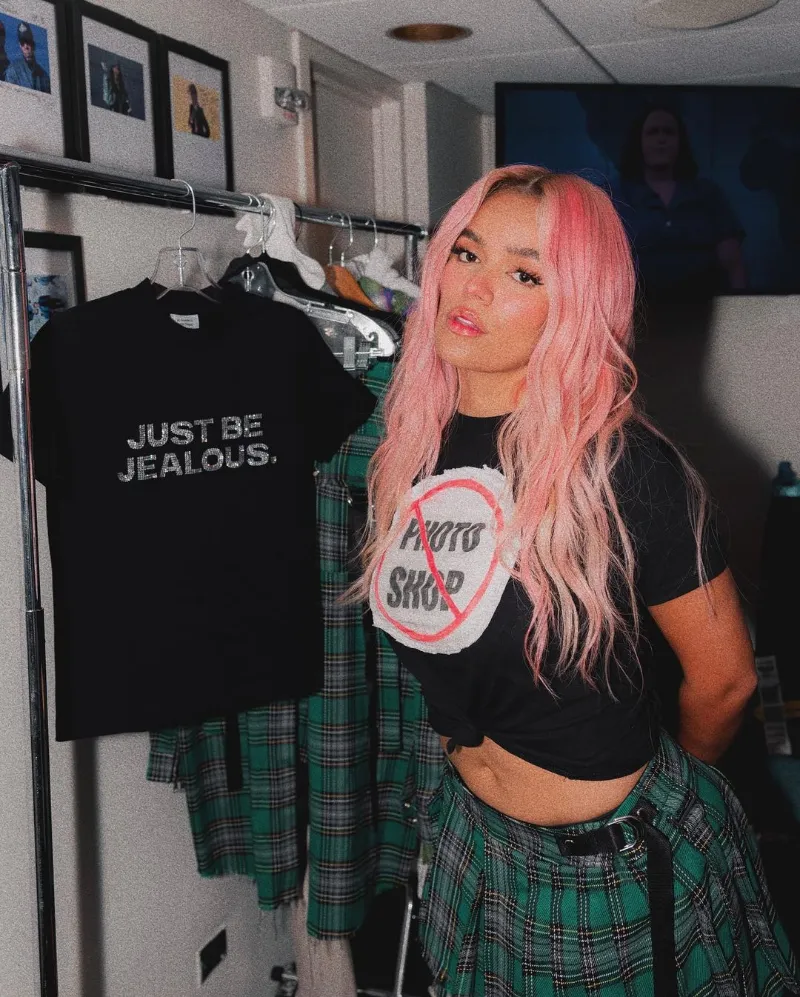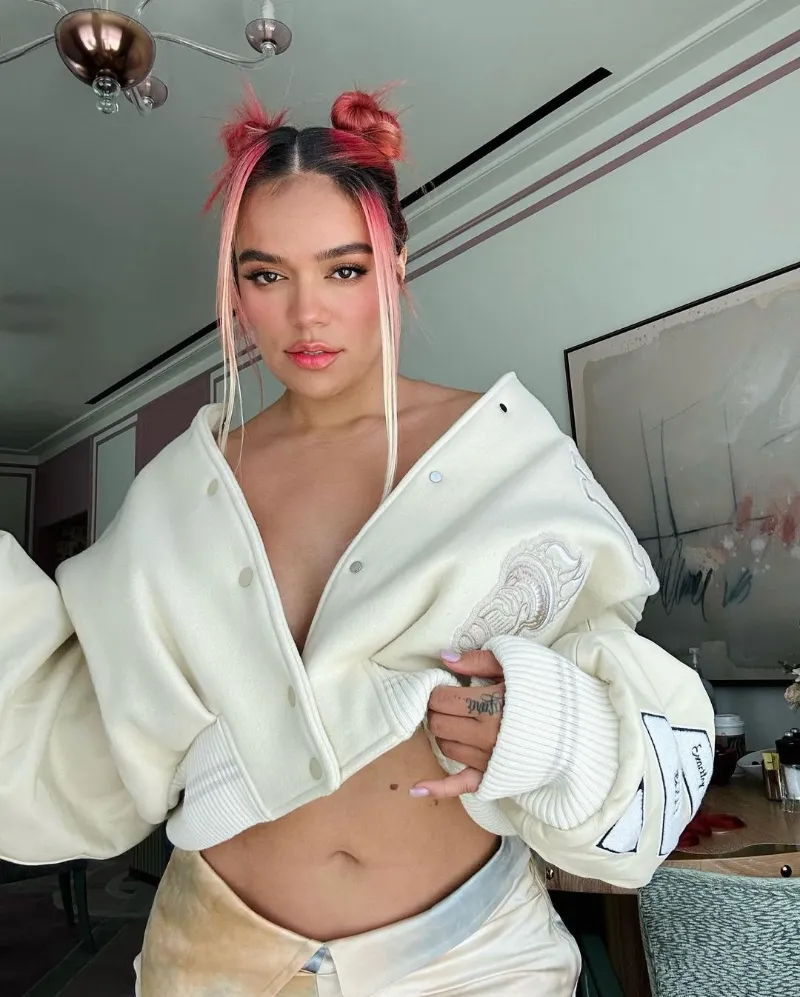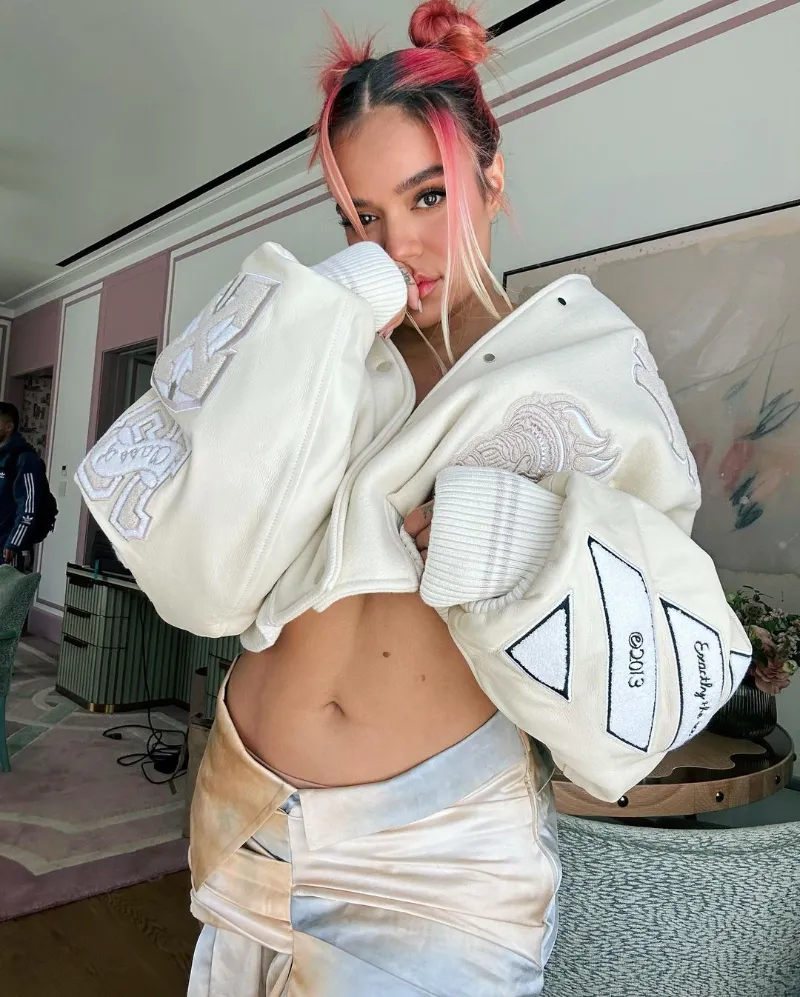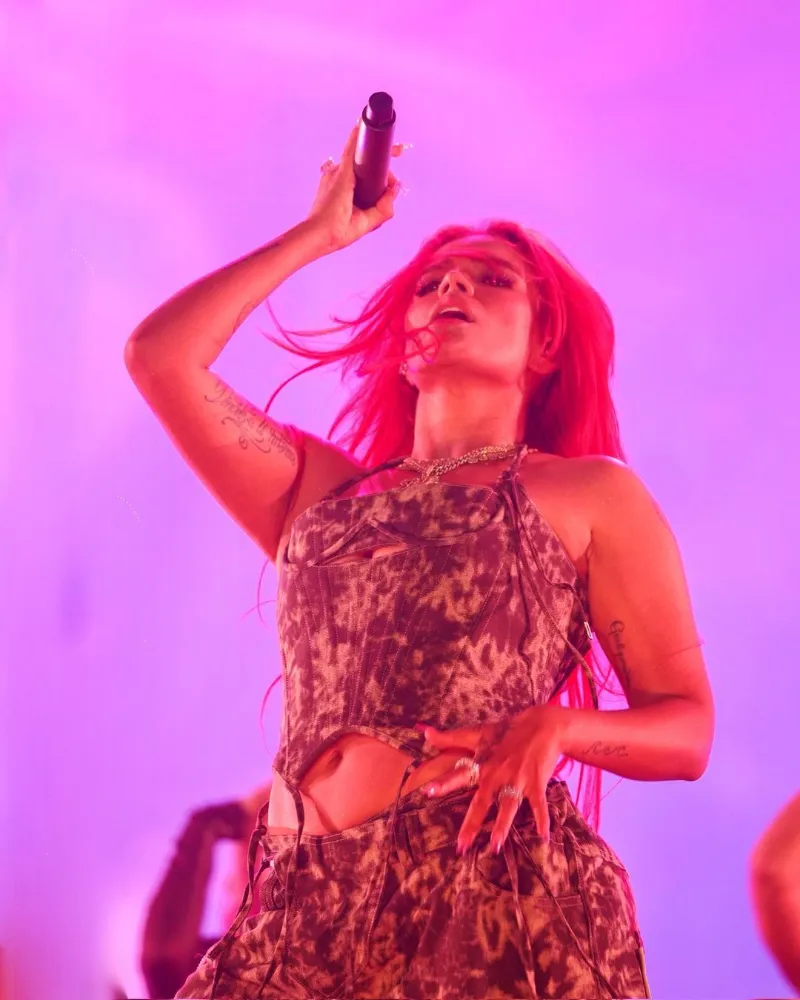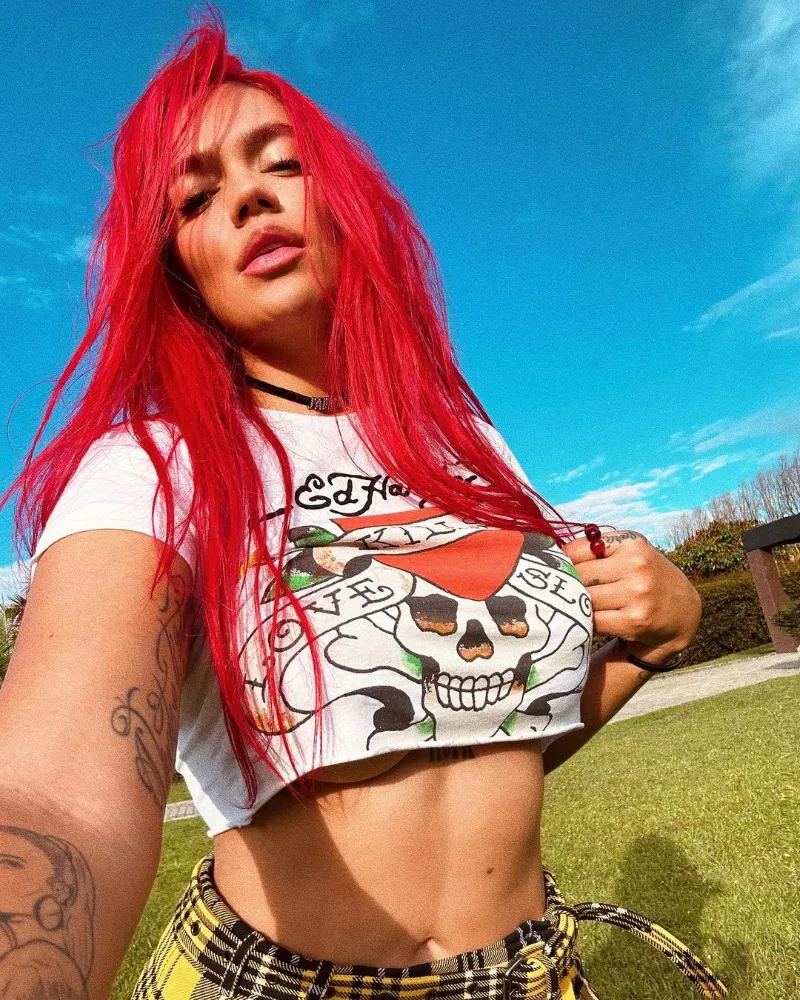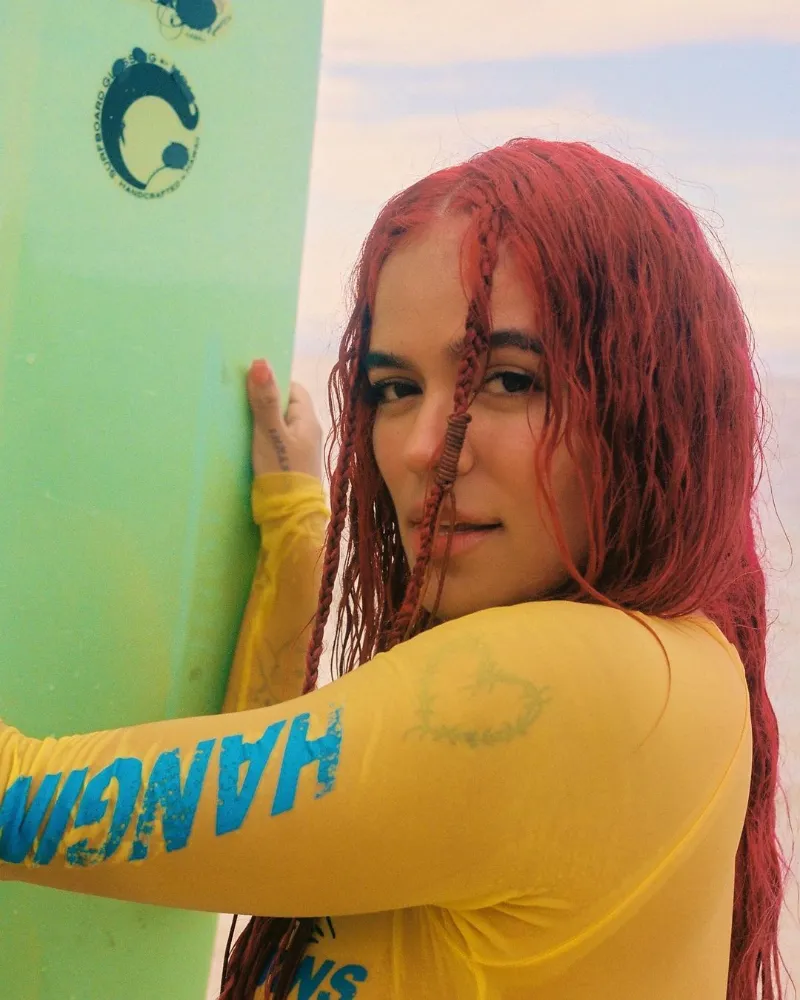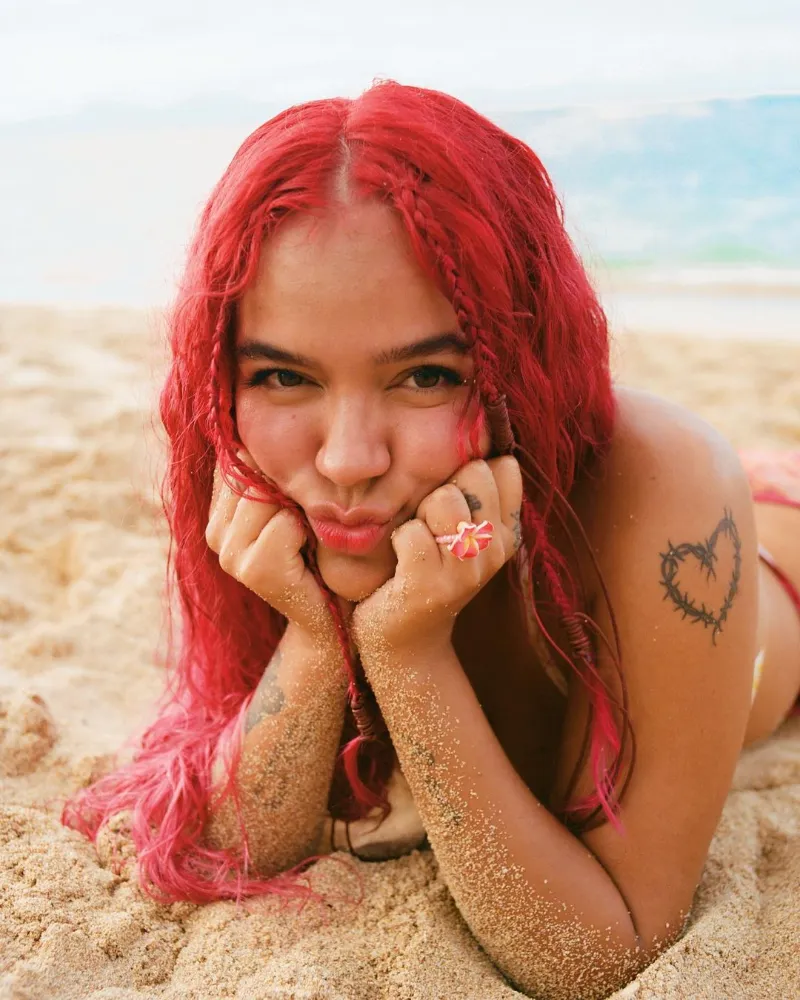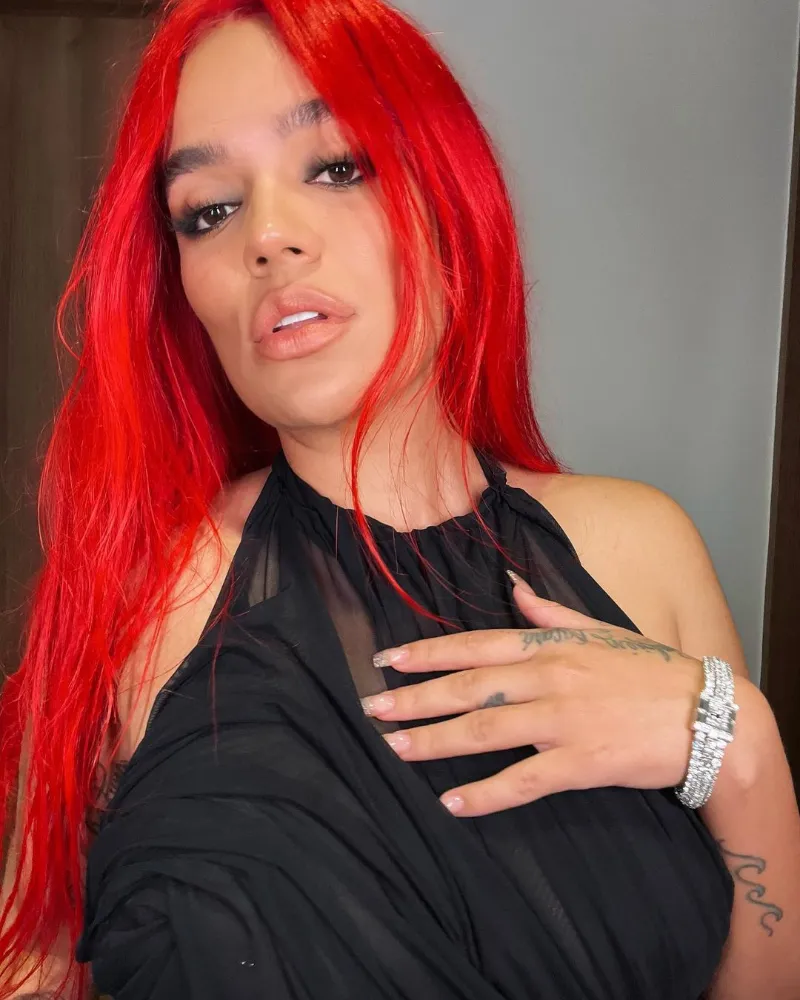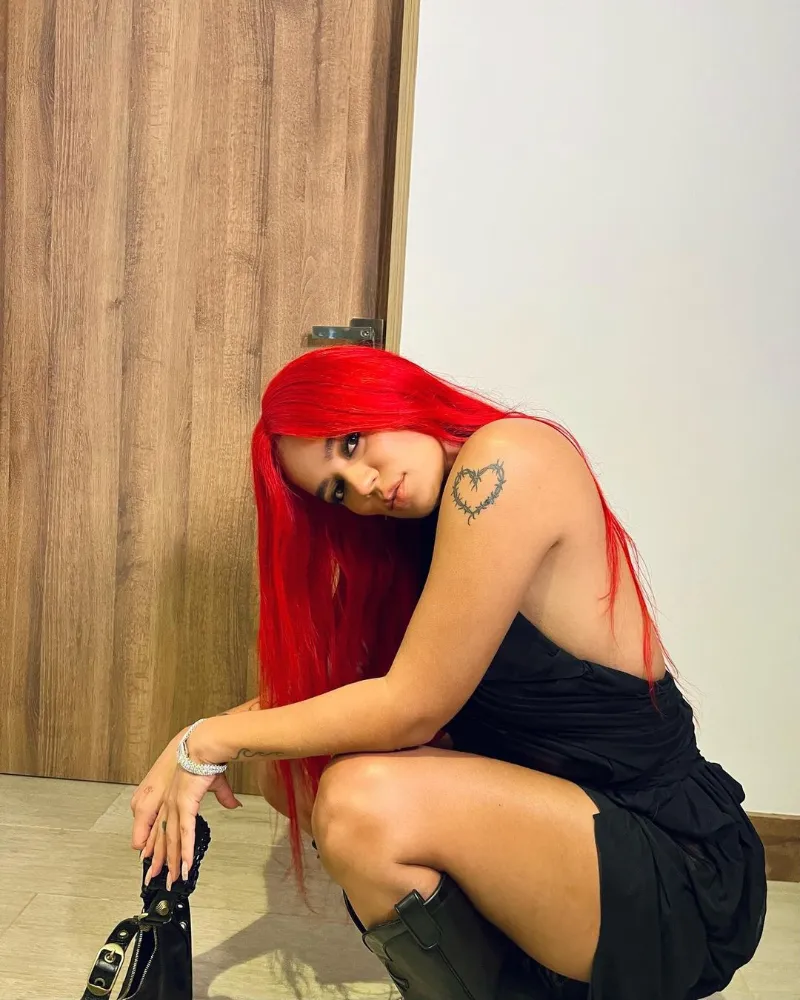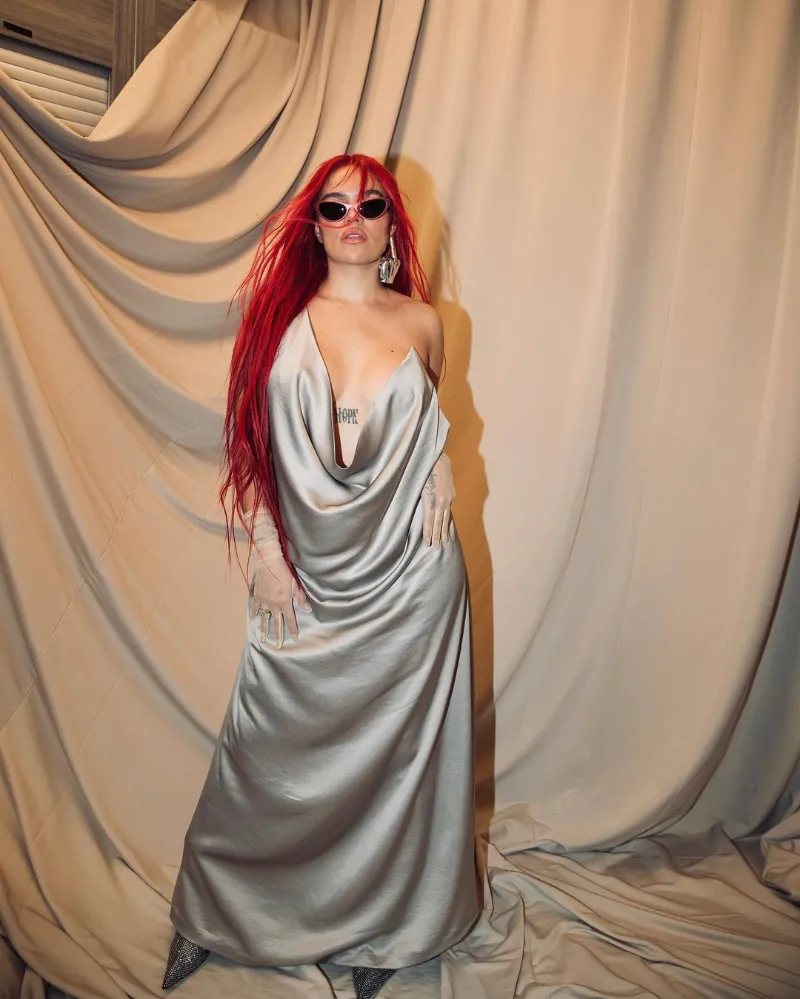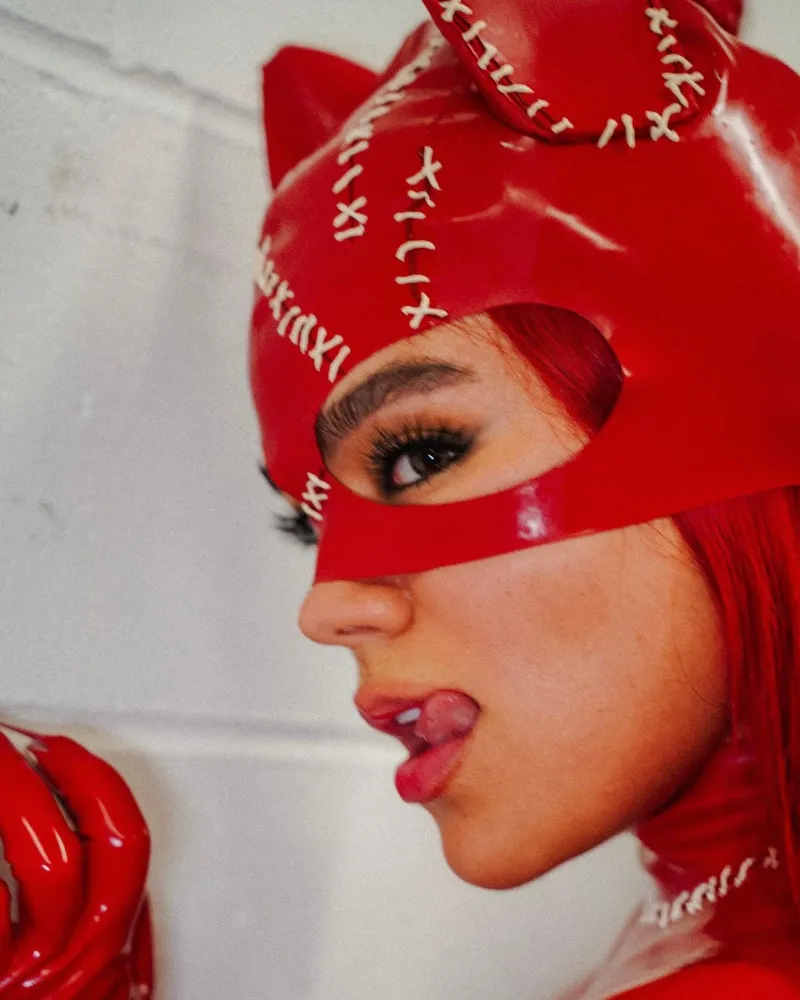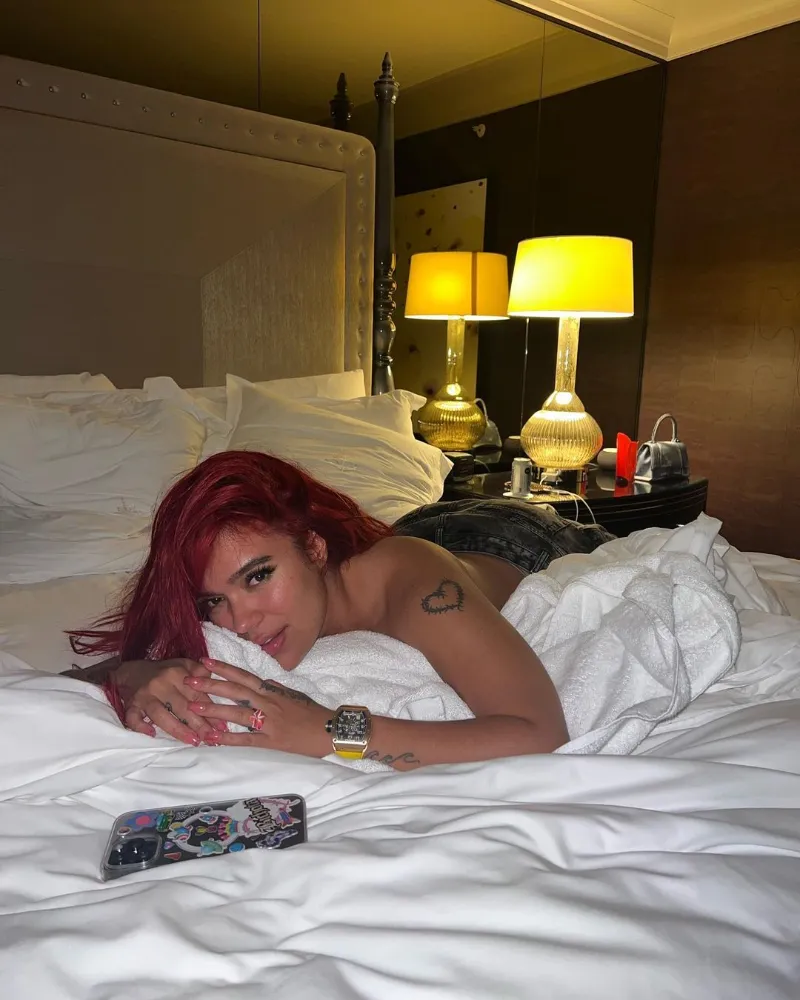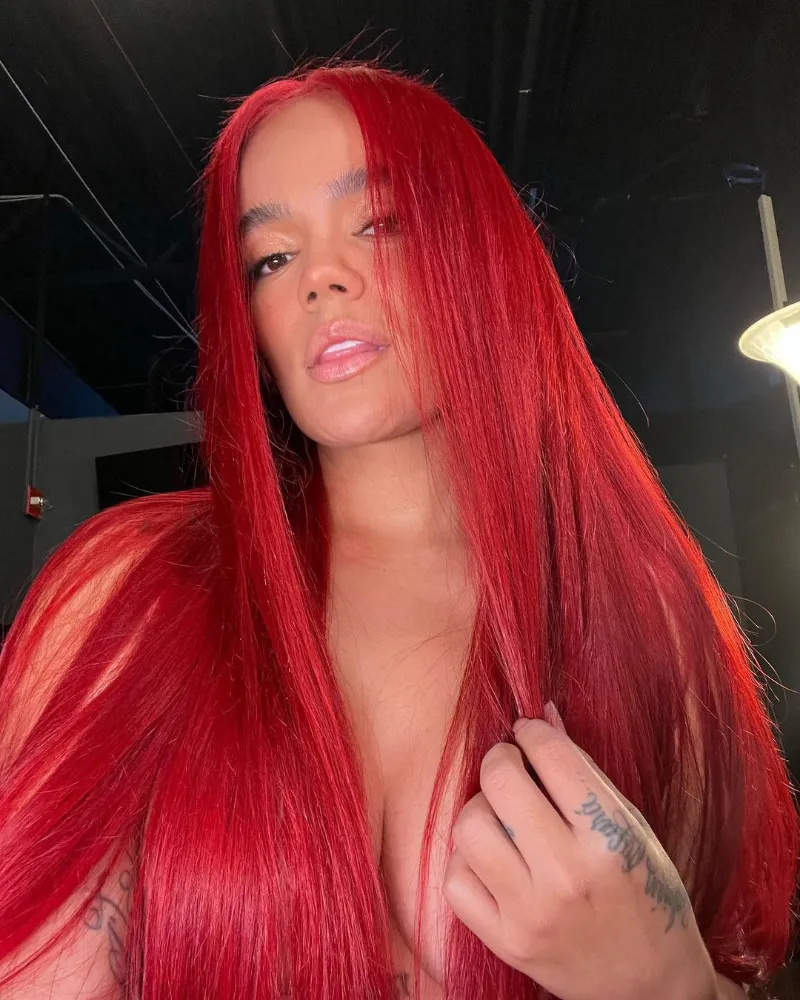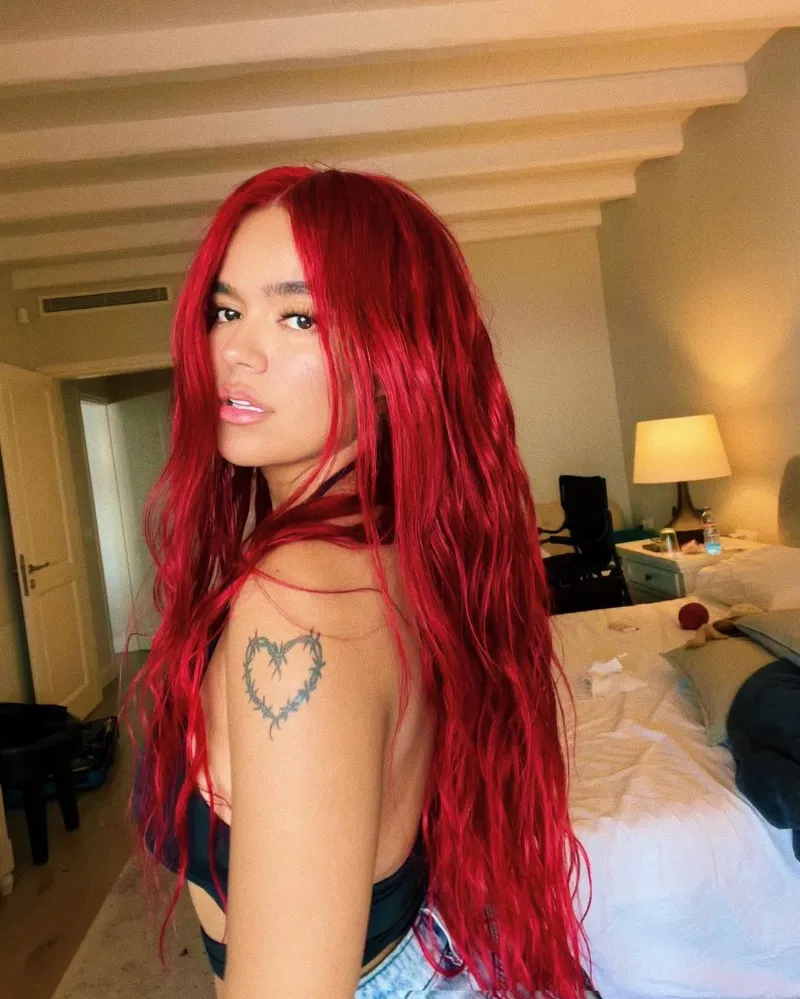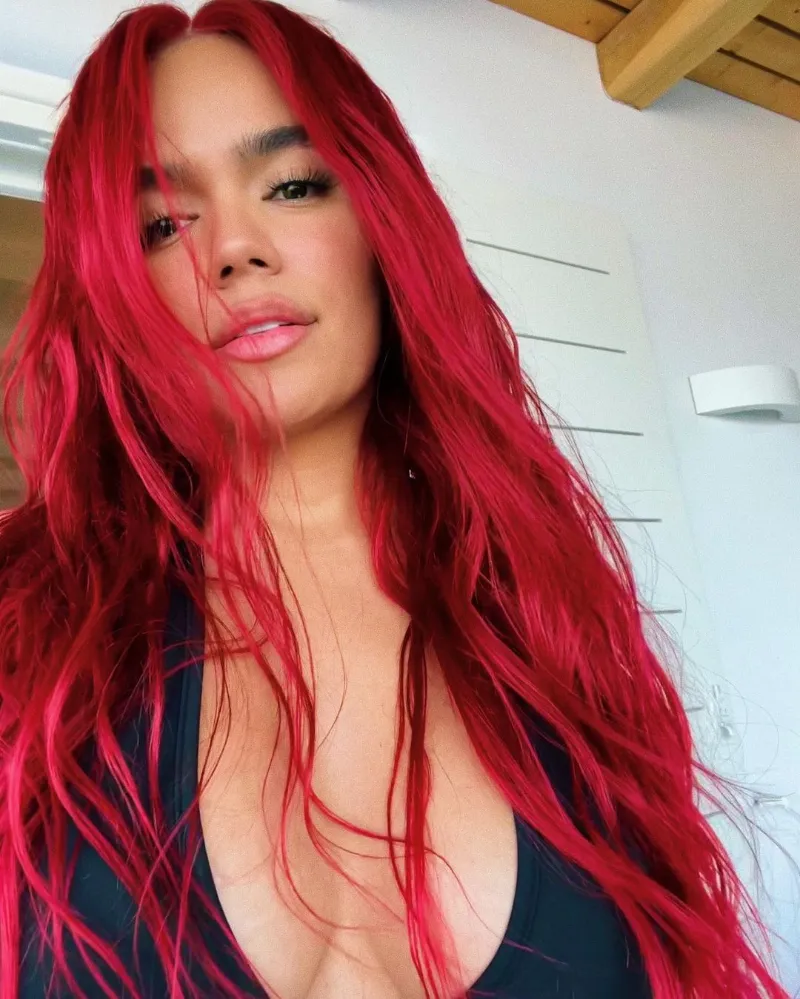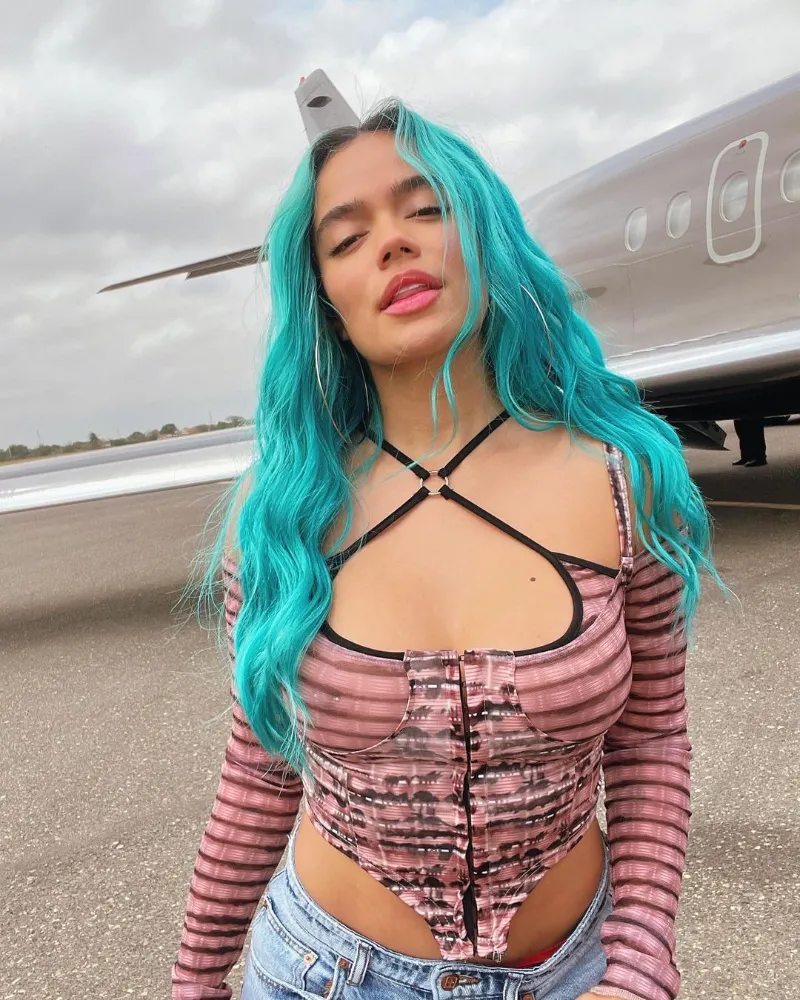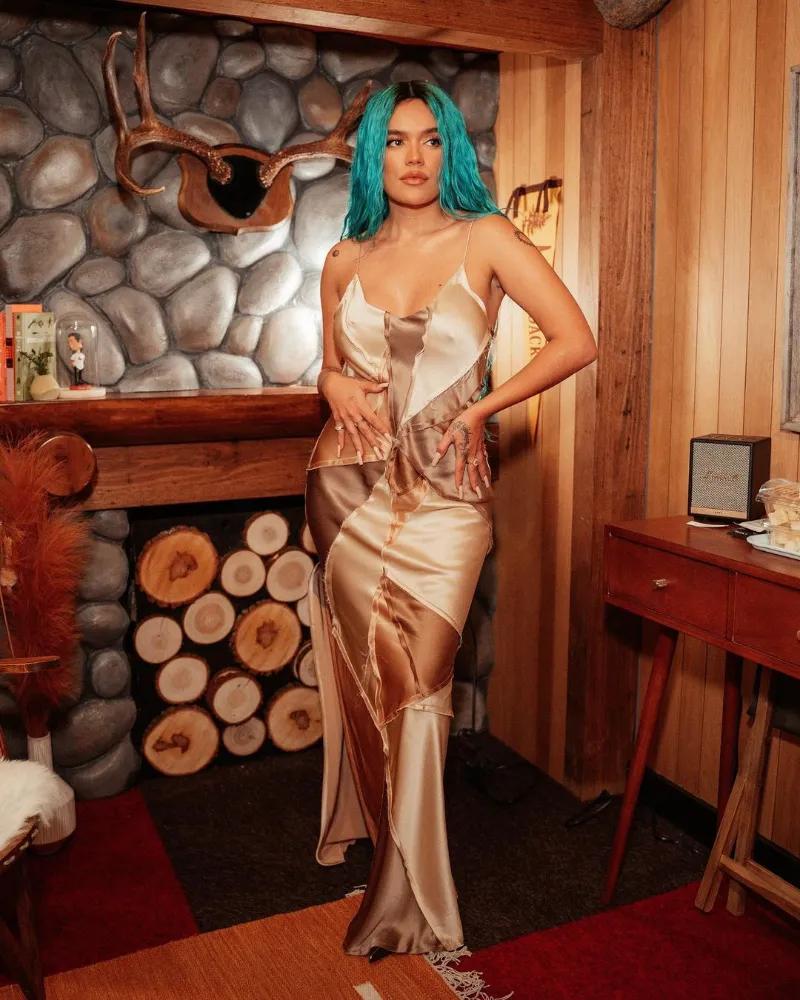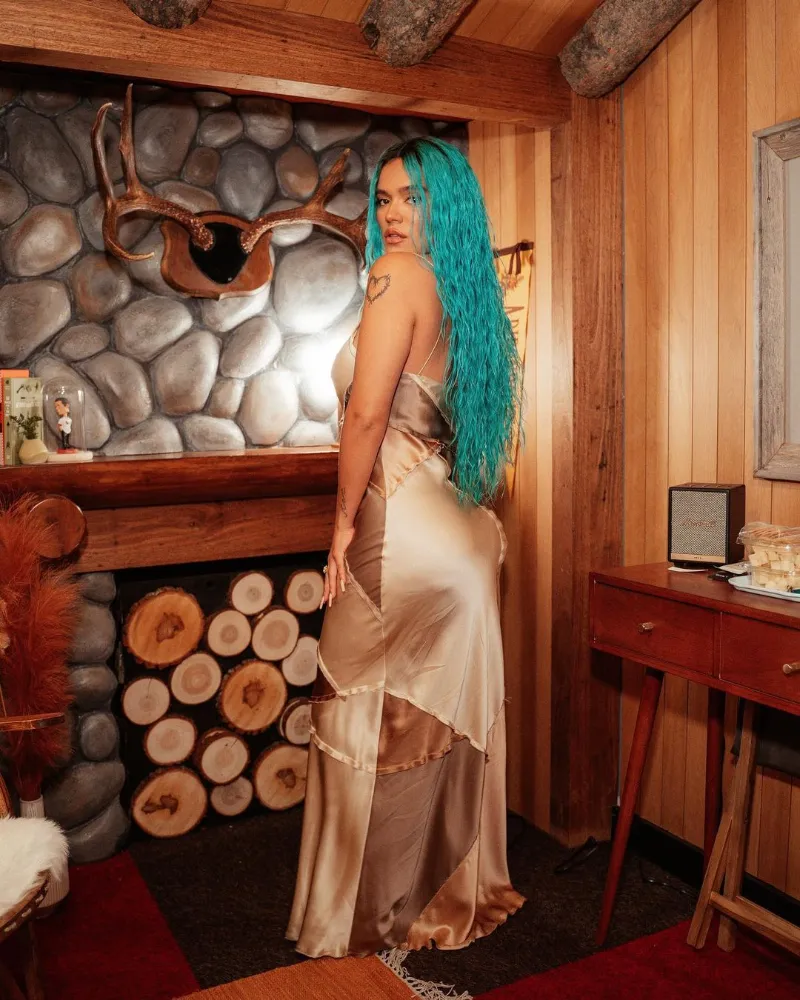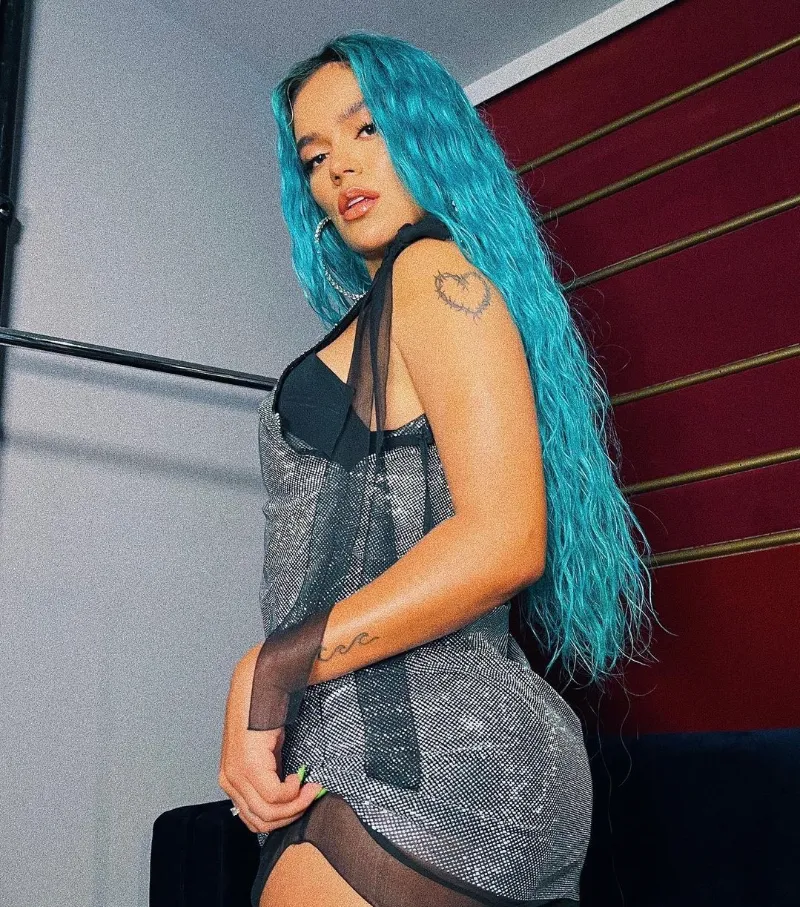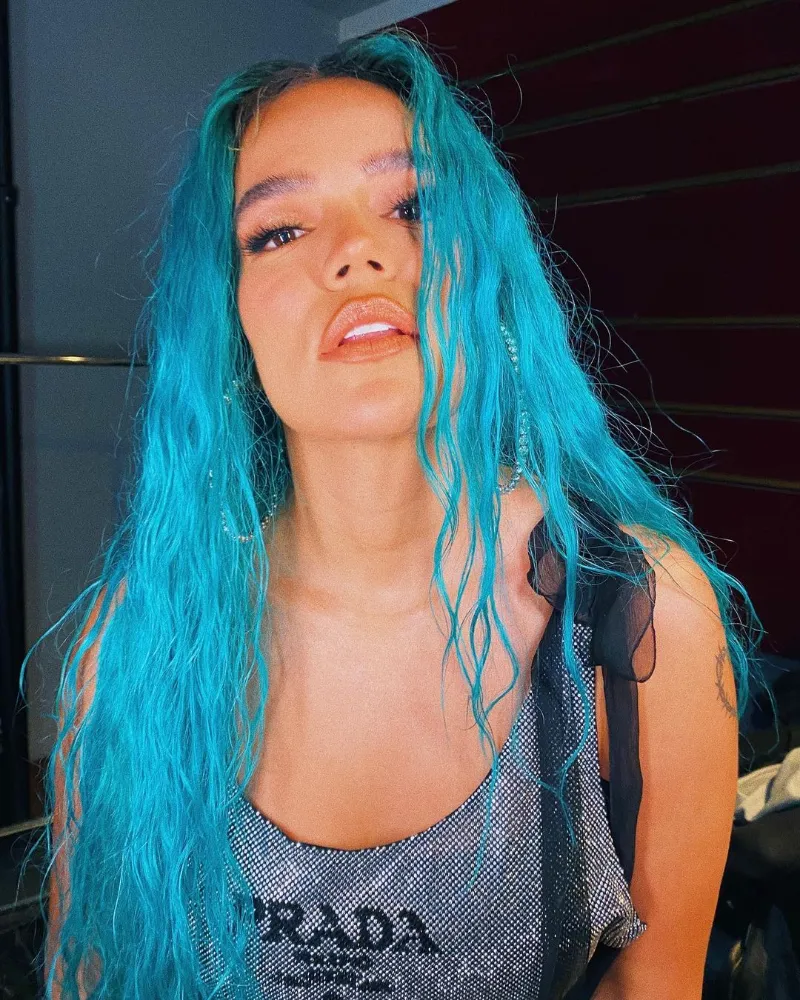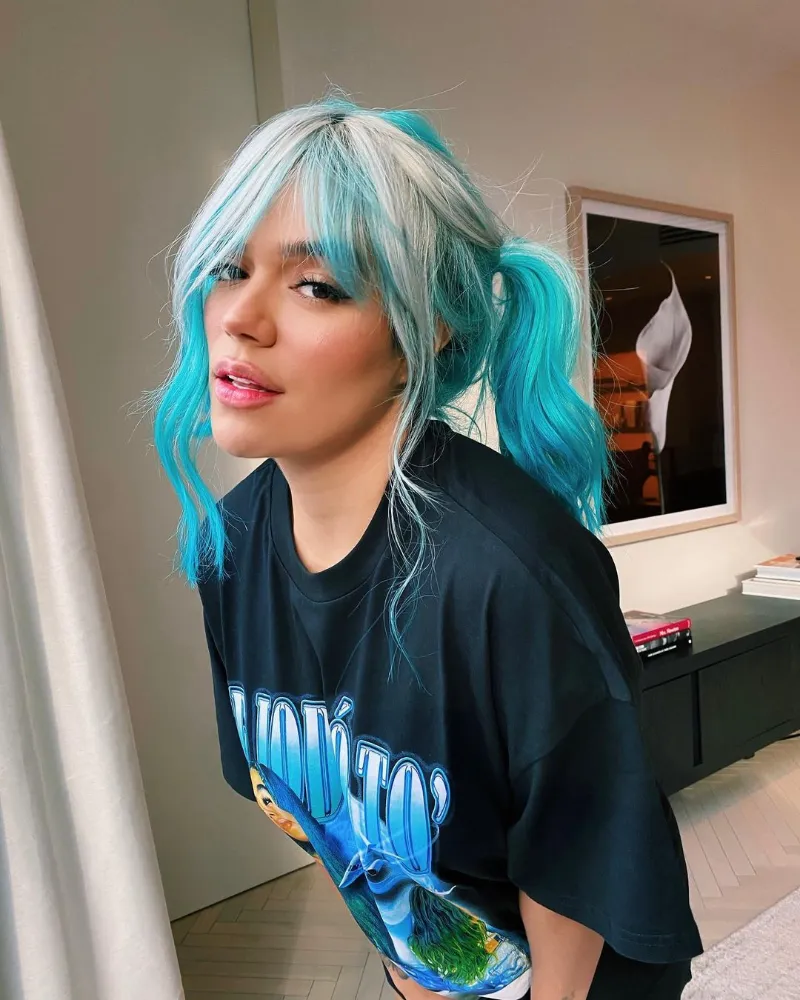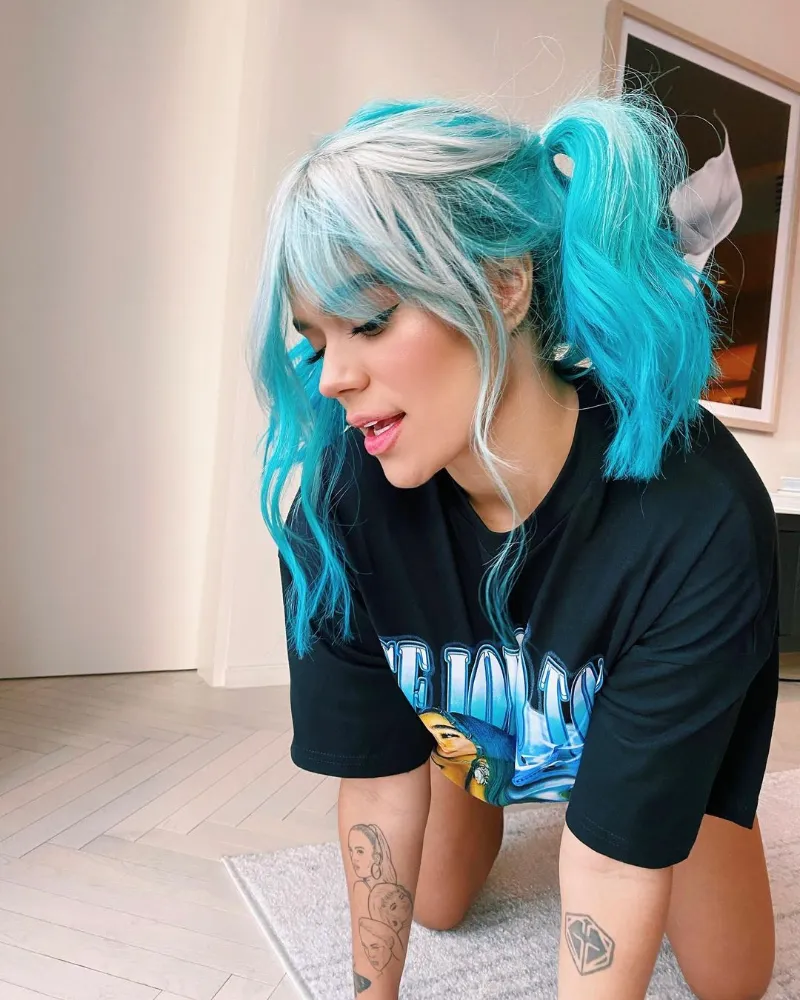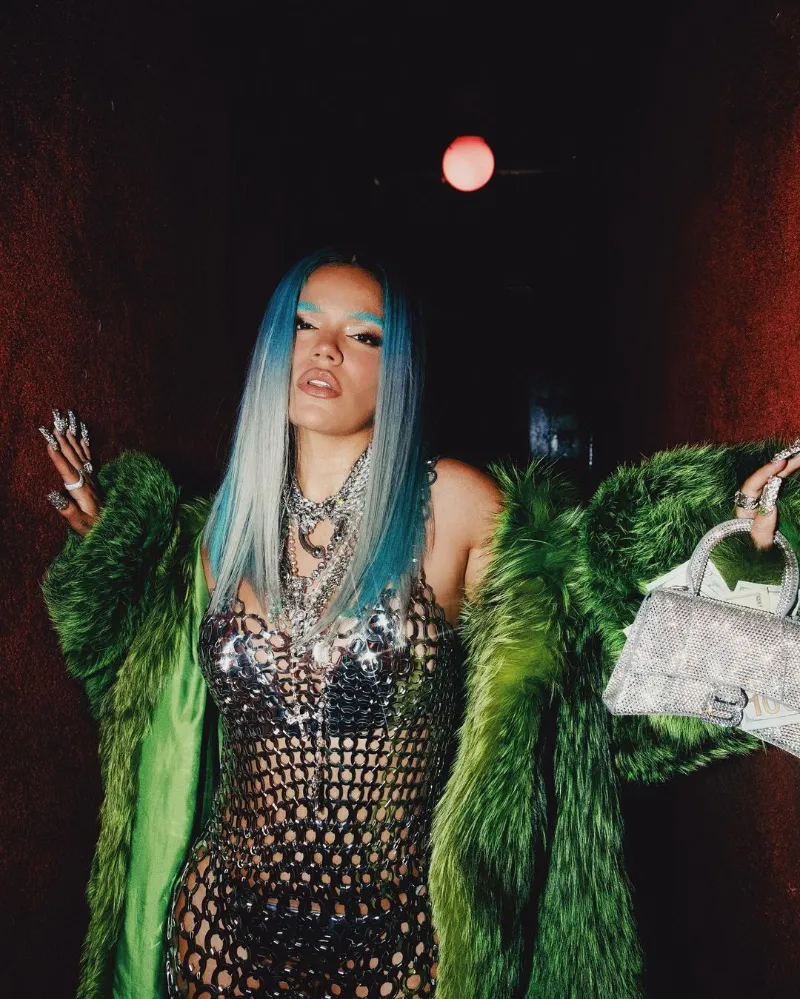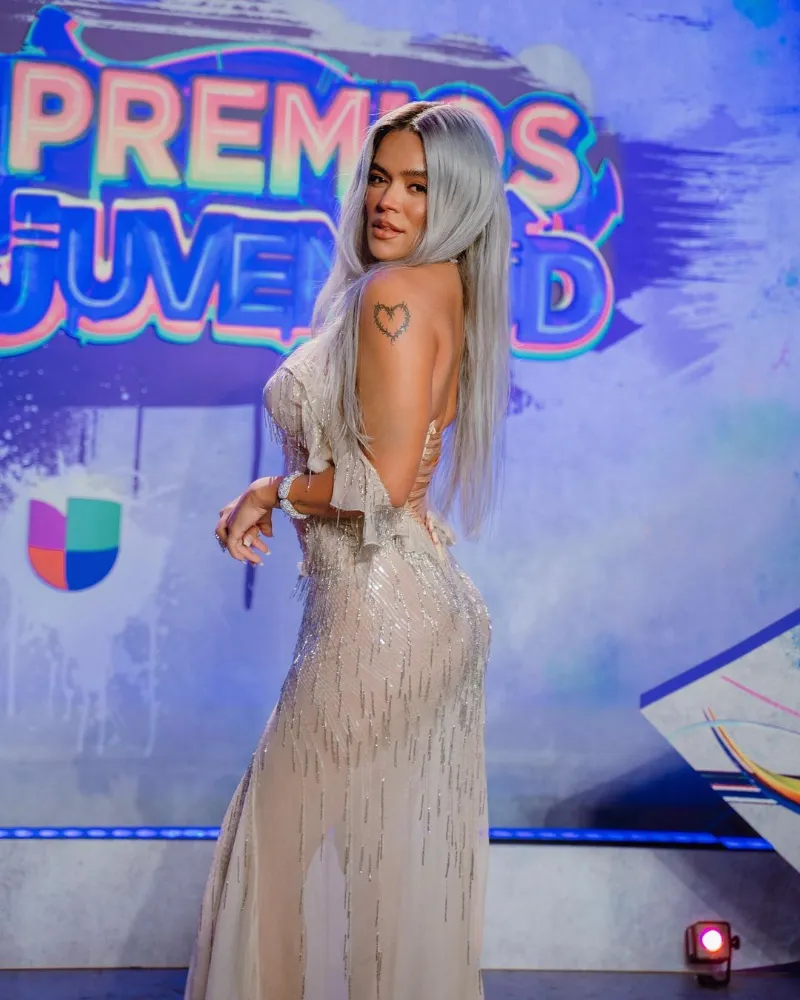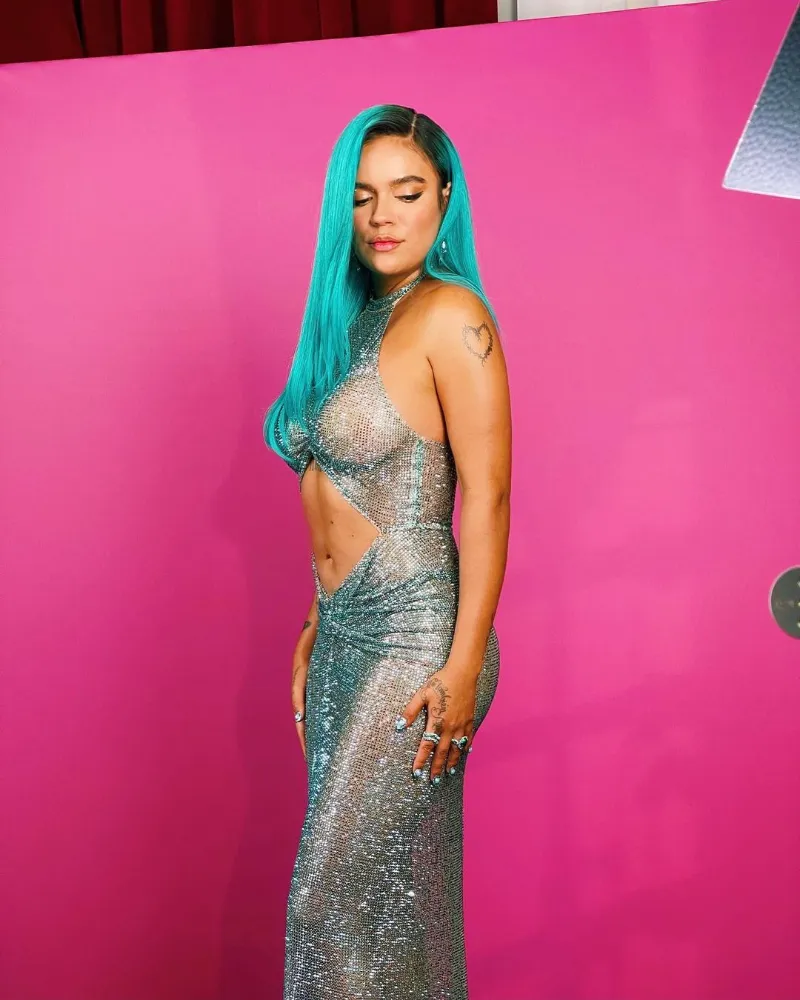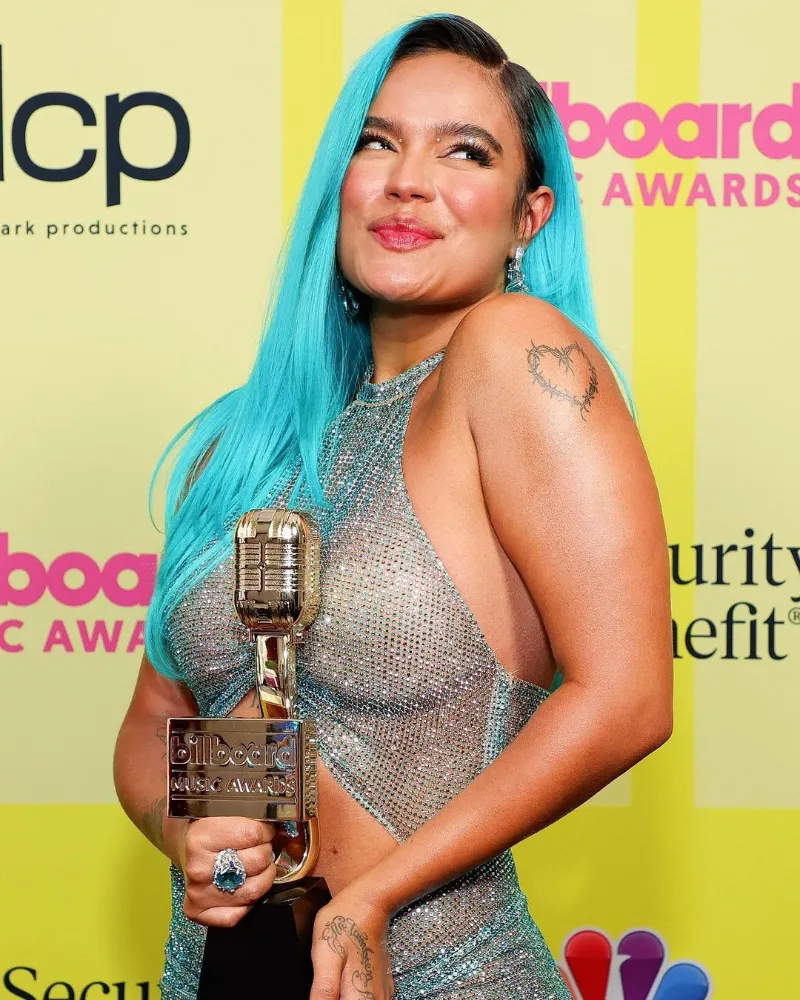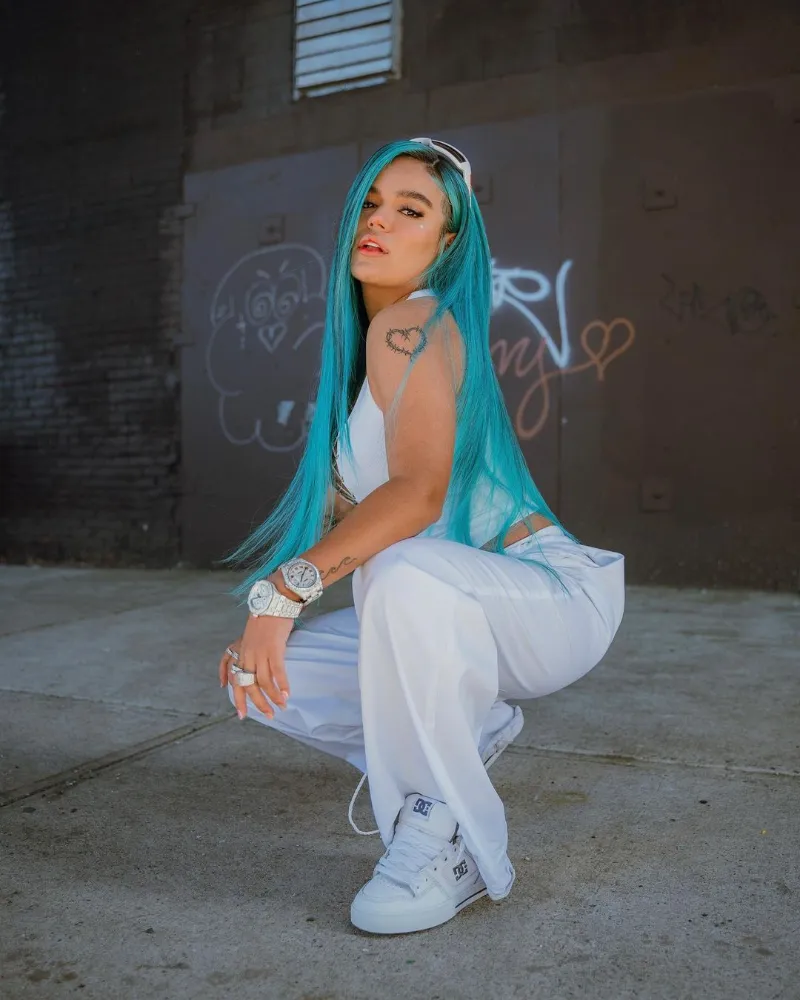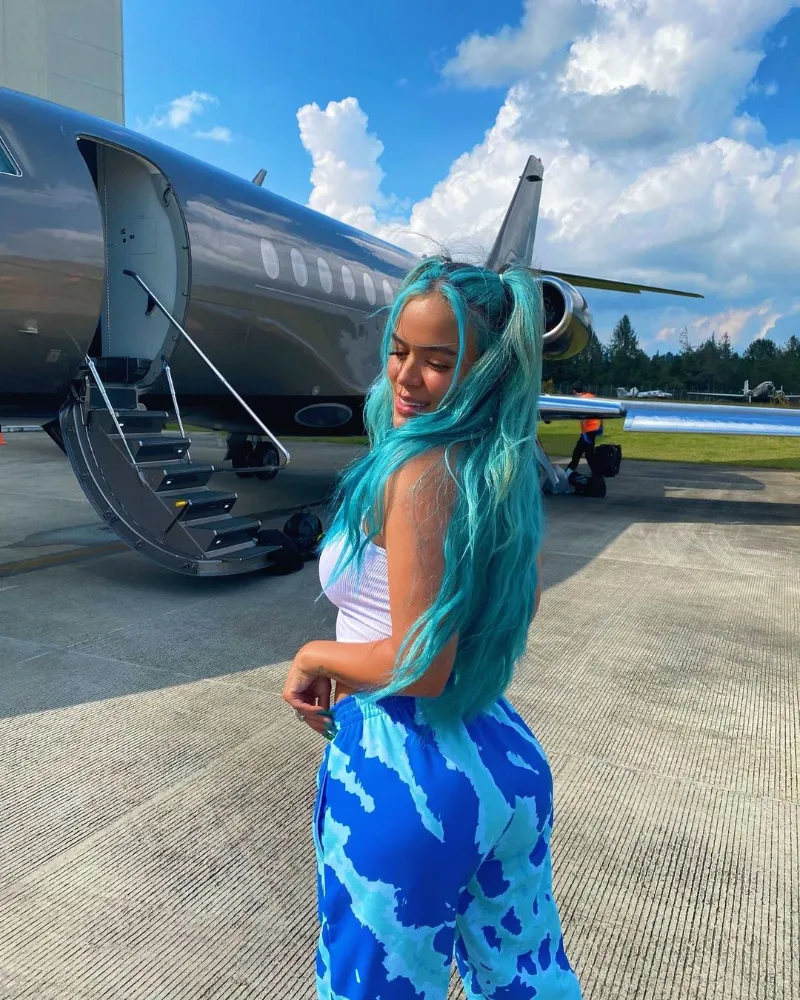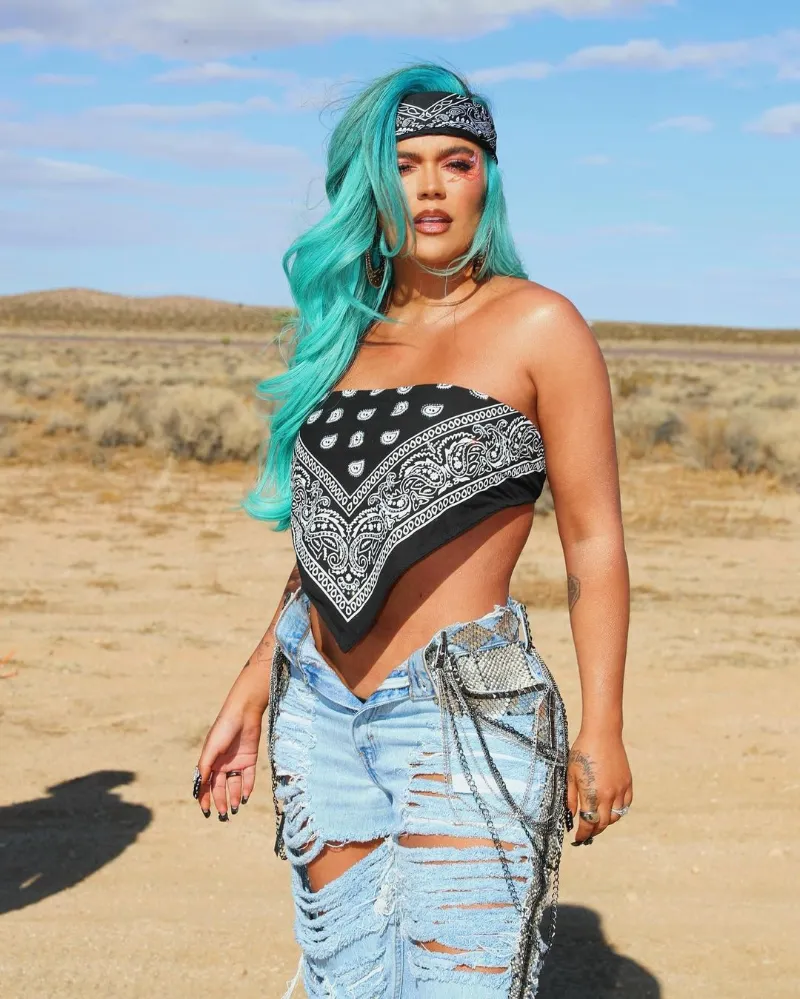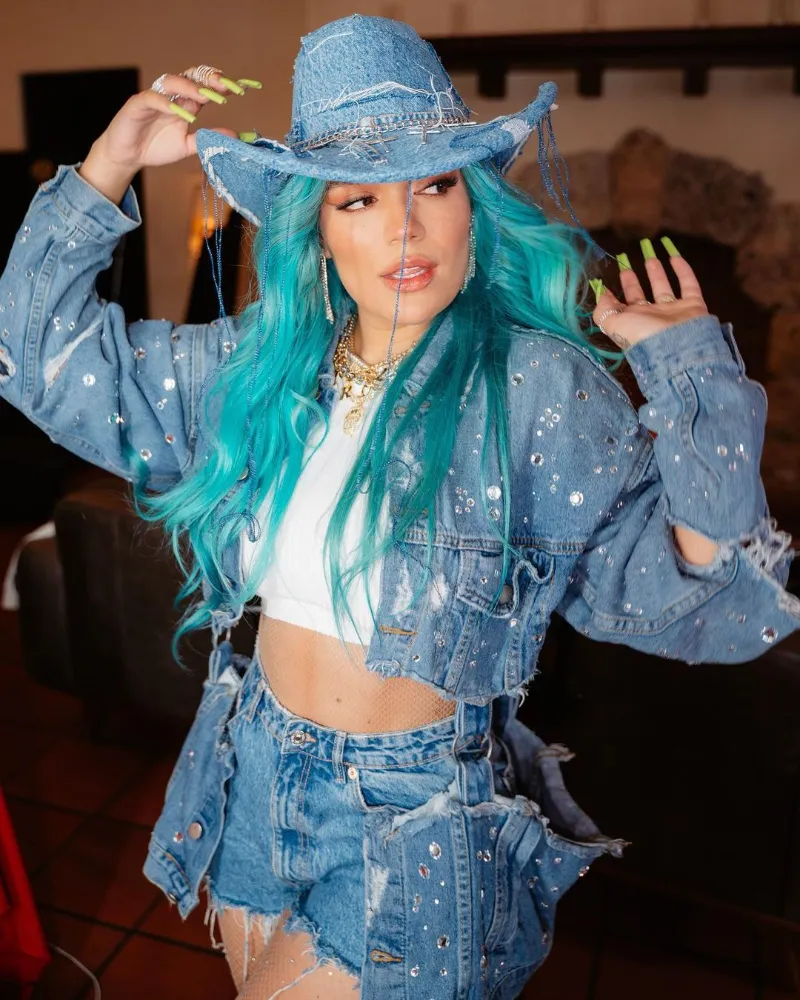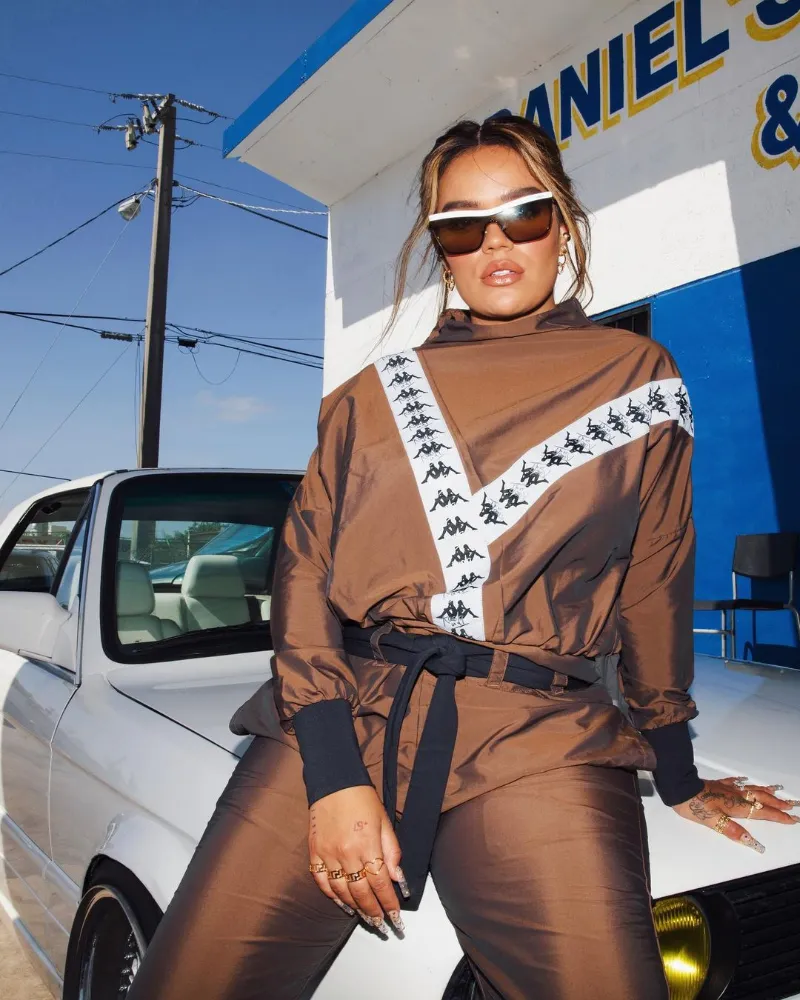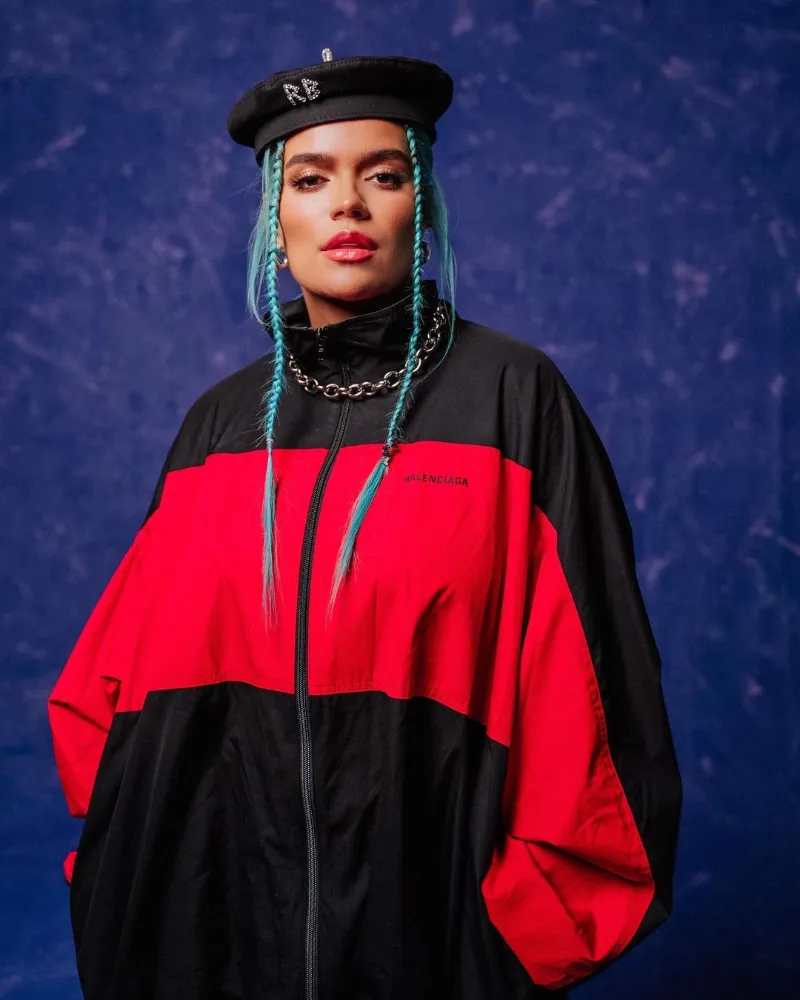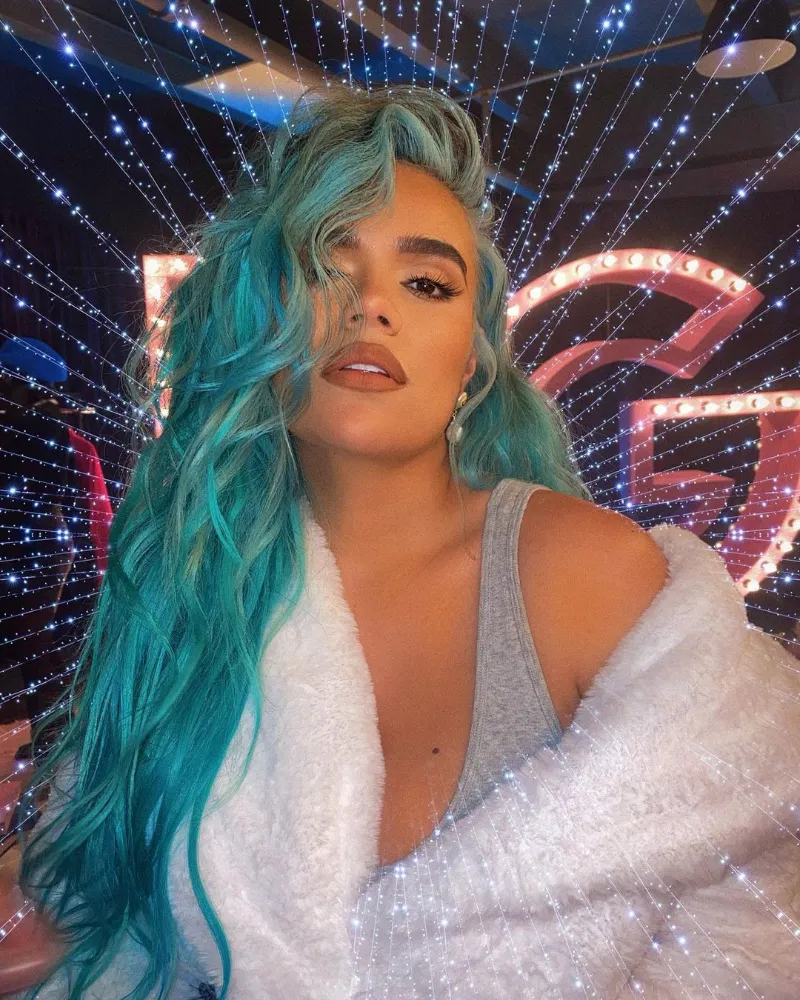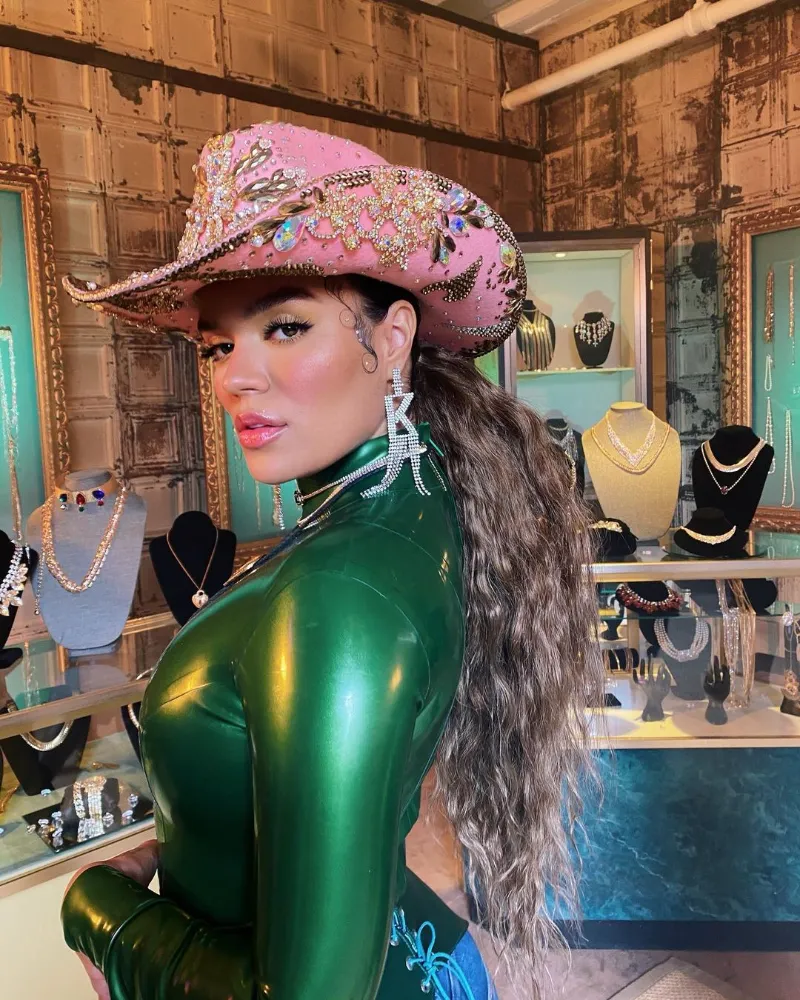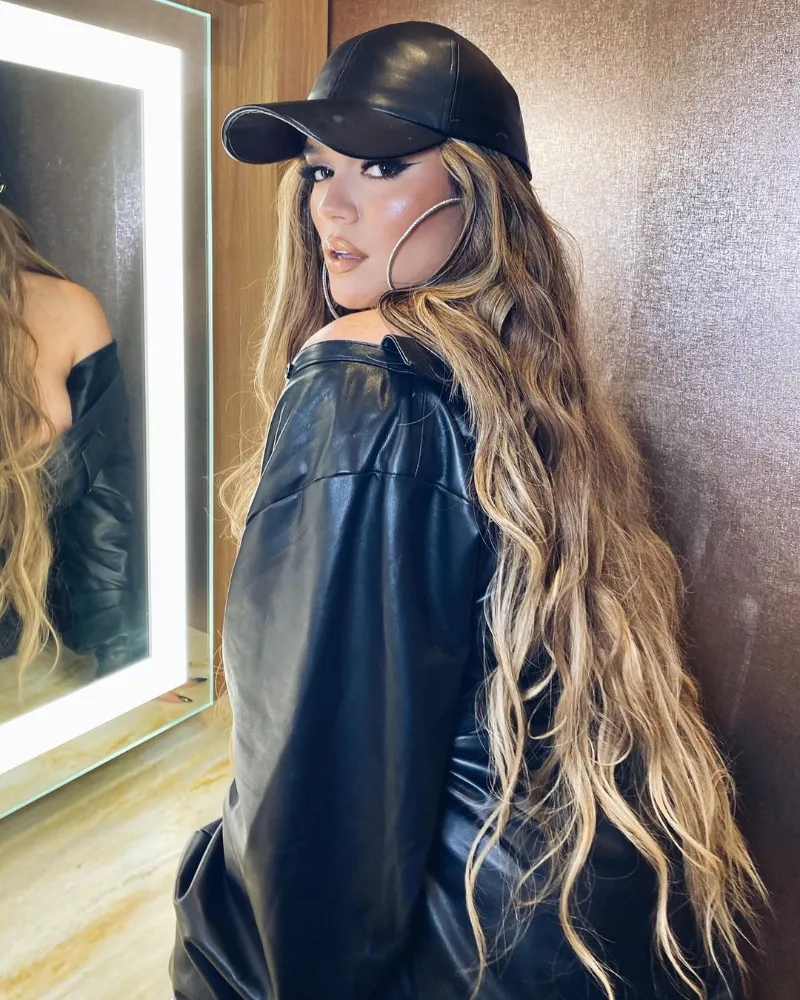 Pics credit: Karlo G Insta