Fans of MJ are disappointed in missing out on the biggest tribute of the year by Chris Brown to MJ for the AMAs when it was canceled at the last minute for unknown reasons, claimed by Chris Brown on Instagram.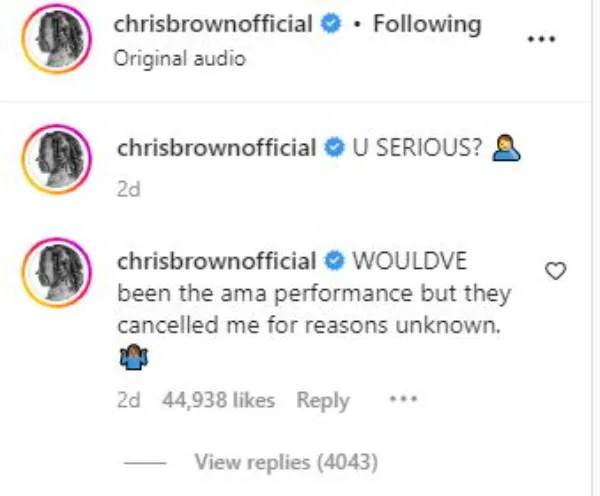 A video from the rehearsals shows that CB and his group had put up a grand show with some of MJ's favorite moves along with some of his greatest hits, including — "Thriller," and "Beat it." After sharing it with fans, he expressed his thoughts.
Chris Brown had previously paid tribute to the King of pop several times on big stages. This tribute was to be for his MJ's 40th anniversary of his super hit album Thriller.
life would have come a full circle if CB could have performed the MJ tribute because this is the platform that has honored MJ's music with 24 AMAs.
Since the ABC channel was to broadcast the award night, it is speculated that the previous copyright issues with the MJ estate seem to have led to the cancelation of the tribute.